RetroPak 7
And we have another RetroPak! It is the seventh by this name – and this pak contains 6 lenses, 6 films et 3 flashes. The current panoply on offer has been gleaned from the Yosemite, Dalston, Oakland, Toronto, Bushwick, and Versailles HipstaPaks.
Just to recap, a RetroPak gives you the opportunity to purchase a set of kit that you missed when it came out at a reduced price. It's also an opportunity to catch up on for the new hipstographers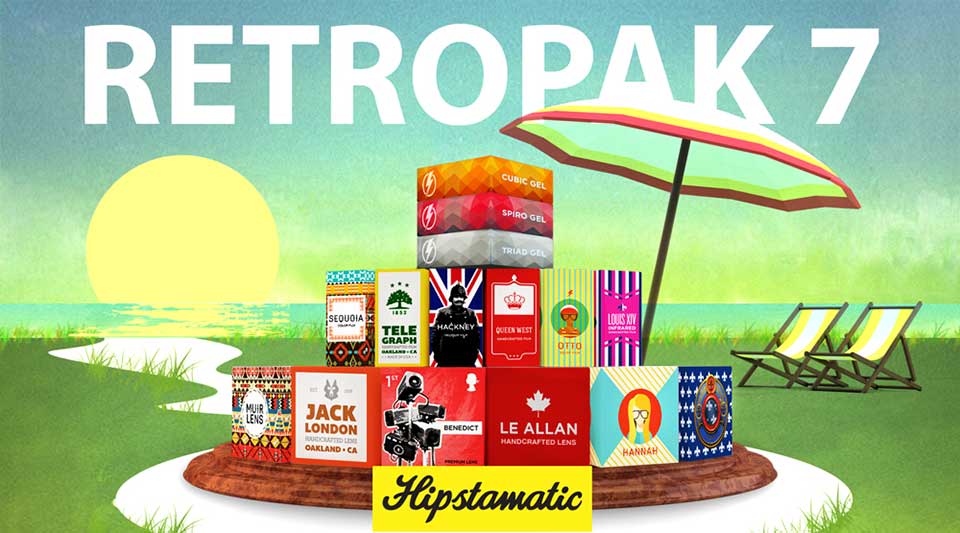 The pak's exact content is as follows:
Lenses: Muir, Benedict, Jack London, Le Allan, Hannah and Savannah
Films: Sequoia, Hackney, Telegraph, Queen West, Otto and Louis XIV Infrared
Flashes: Spiro Gel, Cubic Gel and Triad Gel
This RetroPak 7 is on sale for $1.99 this weekend only. It will then be sold for $4.99.
This post is also available in: French