The Manchester HipstaPak
By
Eric
on February 5, 2016
Welcome to the UK! Manchester is located about 260 KM from London. It's a city with a rich cultural heritage, boasting countless museums, theaters and concert venues. It was also the home of many independent bands in the eighties, thanks to the famous Hacienda club, run by Tony Wilson. Sadly, it closed down in 1997.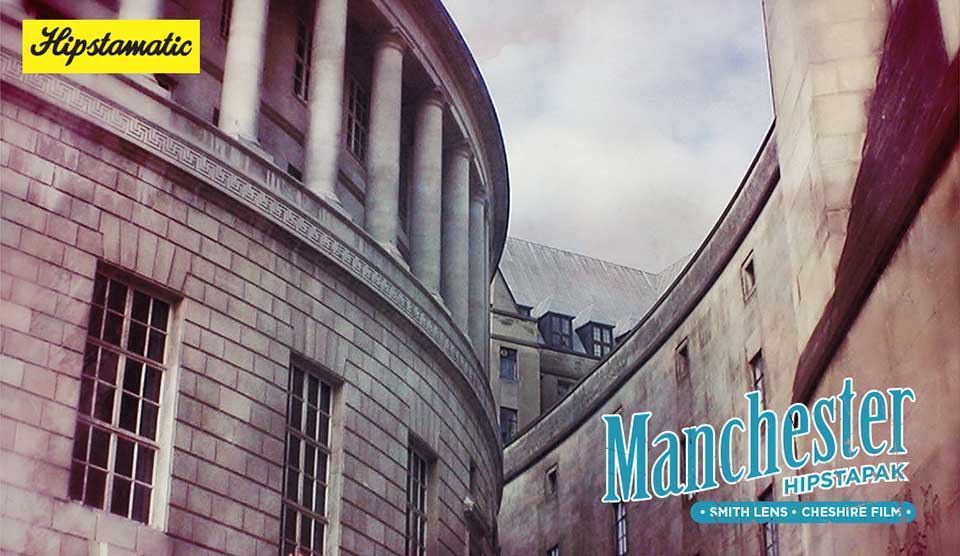 The Manchester HipstaPak comes with a lens, Smith and a film, Cheshire. The combination of both elements, plunges Hipstamatic into a vintage atmosphere, mainly due to the prominent frame, which is its main characteristic, and is slightly reminiscent of Ina's 1982. The result shows vertical streaks and a somewhat blurry effect, obviously going for the "old and ravaged by time"-effect.
For those who don't really appreciate this kind of effect, let me remind you that there is a function in Pro Mode that allows you to remove the frame while maintaining the other characteristics of the film. You can find more info about this in this tutorial.
As per usual, I'll ask you all to test the separate elements as I eagerly await your series of pictures… and – who knows? - maybe they will appear in next year's Hipstography Awards…
This post is also available in: French