Hipstamatic: too hip for photojournalism?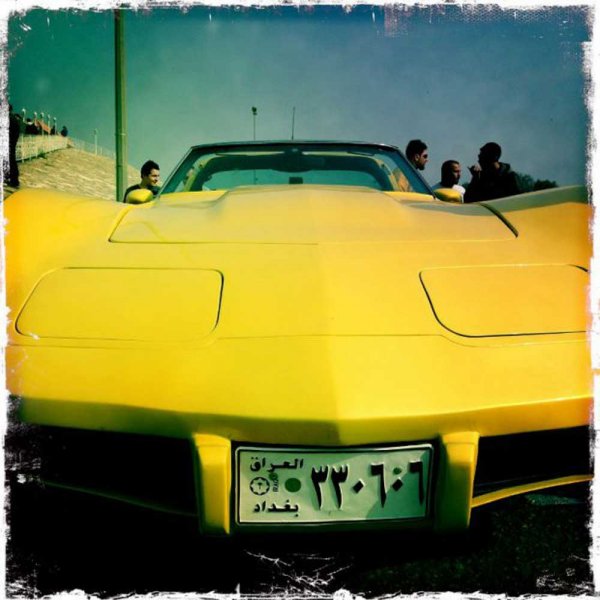 AFP Photo/Patrick Baz
By Marlowe Hood
When AFP's Patrick Baz recently returned to Baghdad for the first time in four years, he found that – compared to the decade of conflict he had covered as a photojournalist – daily life had improved in every way.
Except one.
"Working as a photographer in the streets of Baghdad is a complicated, red-tape nightmare," he told Correspondent. "You have to show your credentials everywhere and need clearance for everything. You never know who exactly you're dealing with or who's in charge of what."
After French journalist Nadir Dendoune got arrested on January 23 for taking pictures of the secret service headquarters, signs have gone up everywhere, Patrick said, especially next to the city's dozens upon dozens of manned roadblocks: "NO PHOTOGRAPHS". Walking the streets with his bulky professional gear was like wearing a siren – it attracted a lot of unwanted attention.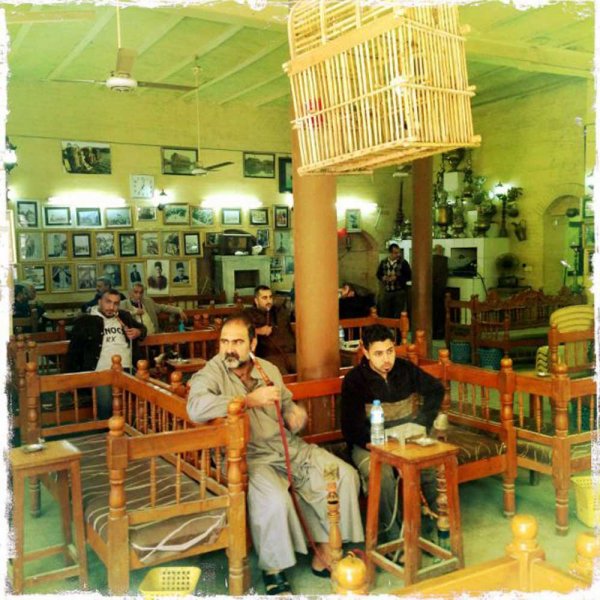 AFP Photo/Patrick Baz
Patrick did what he could, and then he switched to 'Plan B'.
"My girlfriend gave me an iPhone 5 for Christmas and I had been playing with the photo apps just for fun, and sharing the results on my Facebook page. I'm keenly aware of the controversy about using them in a pro context, and I've been reluctant to do so. But faced with the frustration of not being able to of working freely, I didn't hesitate."
Hipstamatic, one of the most popular photo apps on iPhone, offers a range of film-like effects (official motto: "digital photography never looked so analog"). But unlike photo-driven platform Instagram, it requires users to set the filters before the shots are taken.
"Photographers write with light," Patrick said, explaining his choice. "Because I couldn't do that – i.e. I had no control over the aperture of my smartphone – I decided to 'write' with Hipstamatic. Whatever one says about the results, I have to say: it was fun."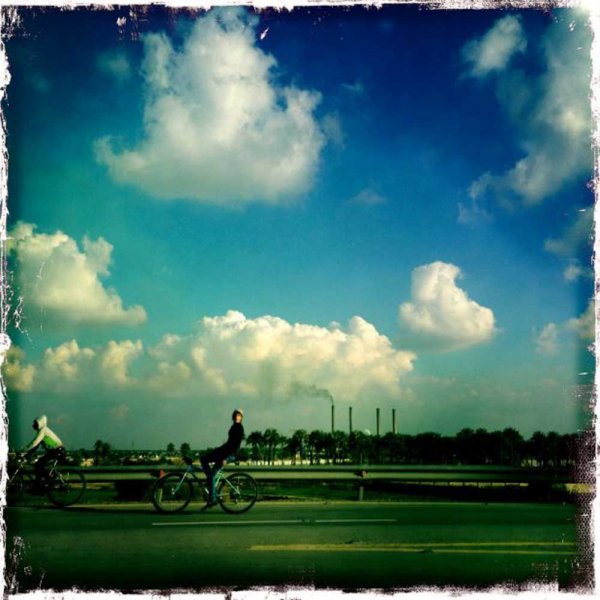 AFP Photo/Patrick Baz
And practical. AFP's local photographers take pictures of attack scenes using tiny cameras that they can discretely tuck away inside their trouser pockets as they pass through checkpoints. In the same way, Patrick could navigate – and work – unnoticed. "No one gave me a second glance."
Well, almost no one.
"There's a funny photo of me taken by Sabah Arar, one of our photographers in Iraq. I am standing in a middle of a pedestrian street taking a picture with my iPhone while my other cameras are hanging off my shoulder," Patrick said. (Sabah took the picture with a point-&-shoot Lumix.)
When a soldier asked what I was doing, Sabah answered: "He's taking a souvenir pictures for himself with his smart phone". True enough.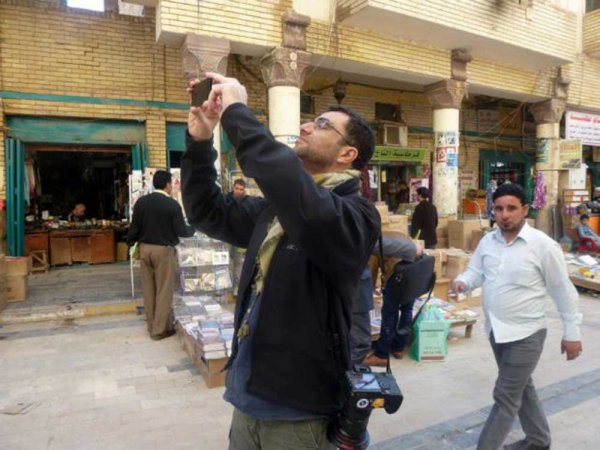 AFP Photo/Sabah Arar
The decision on whether to make Patrick's Hipstamatic shots available to AFP's clients landed with Eric Baradat, the Agency's managing photo editor.
"For AFP, our policy is clear and simple: using apps or filters that create artificial effects on the image are not consistent with our mandate of delivering objective information, and we do not distribute such images to our clients on our wire," Eric explained, referring to the 'push' delivery system for media clients that subscribe to the agency's photo service. "The distortion of reality engendered by these filter apps introduces an element of subjectivity, and takes us too far from the kind of journalism upon which our reputation is constructed."
At the same time, Eric continued, most photographers are also equipped with a smart phone which has become a kind of digital diary. "They take 'notes' on their reporting experiences, and share them with friends and colleagues via the Web. These images have found their way into traditional media, which now also post content on blogs and different social network platforms such as Twitter, Facebook or Tumblr."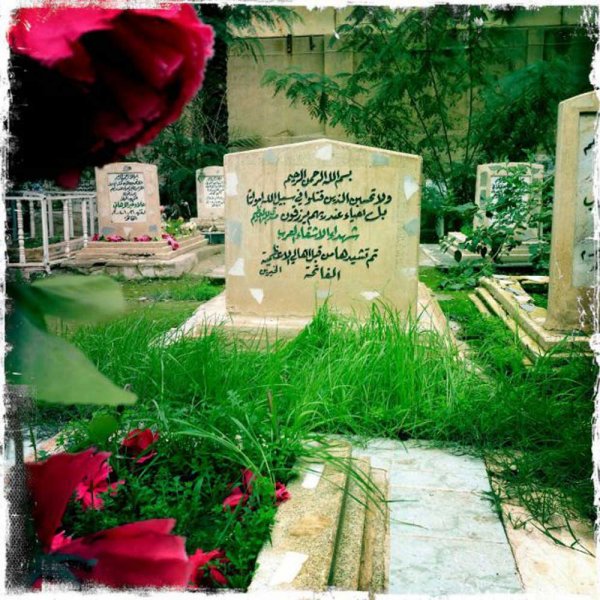 AFP Photo/Patrick Baz
Debate on whether Hipstamatic or Instagram are compatible with photojournalism flared in February last year when New York Times photographer Damon Winter won a Picture of the Year International Award for a series of pictures he took, entitled "A Grunt's Life," while embedded with US troops in Afghanistan. The stylized images were highly atmospheric, but some said that they crossed a red line between news and art.
When Time Magazine hired five photographers to cover the devastating impact of Sandy last November – and then put a cropped version of a Hipstamatic image taken by one of them, Ben Lowy, on the cover of the magazine – the controversy reignited.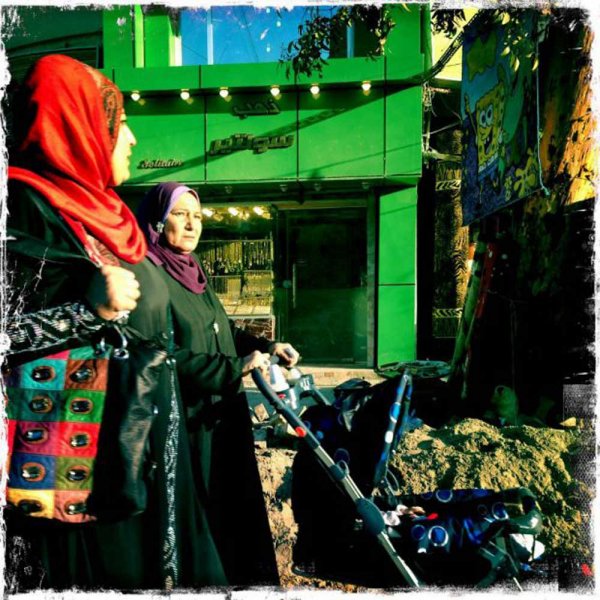 AFP Photo/Patrick Baz
Lowy argued that using a smart phone has freed him from the increasingly technical demands of his profession. "I have discovered that my iPhone has allowed me to capture scenes without feeling that I am once again on the job," he wrote on his Tumblr page. "To 'point and shoot' has been a liberating experience. It has allowed me to rediscover the excitement of seeing imperfections and happy accidents rendered through the lens of my handheld device."
It's a debate, by the way, that finds is parallel in the way text news stories are evolving. The shift – some would say drift – towards first-person perspectives, personal point-of-view (if not outright commentary), more stylized writing… all have their boosters and detractors.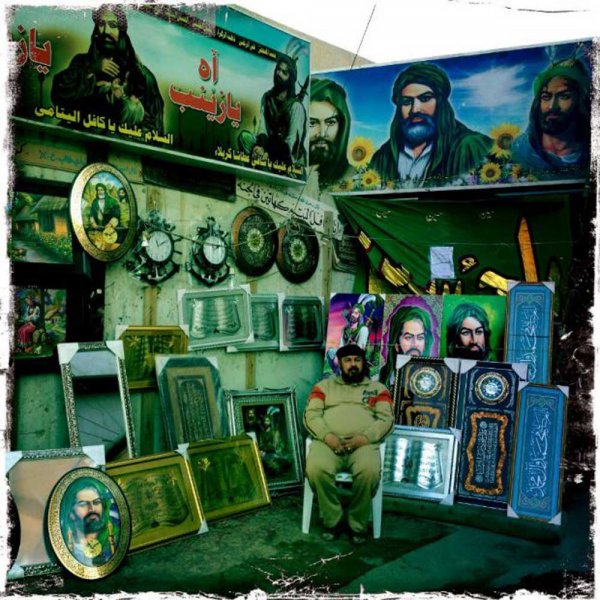 AFP Photo/Patrick Baz
For AFP, Eric finally decided that there was room for both, the kind of unadorned photojournalism that Patrick has been delivering from conflict zones in the Middle East, Africa and Europe for over 20 years, as well as this more personal, stylized perspective.
"Why not show – in a kind of digital diary – a Baghdad transformed ten years after the US invasion that Patrick has also covered? He had already done the work which we send to our traditional clients via our photo wire."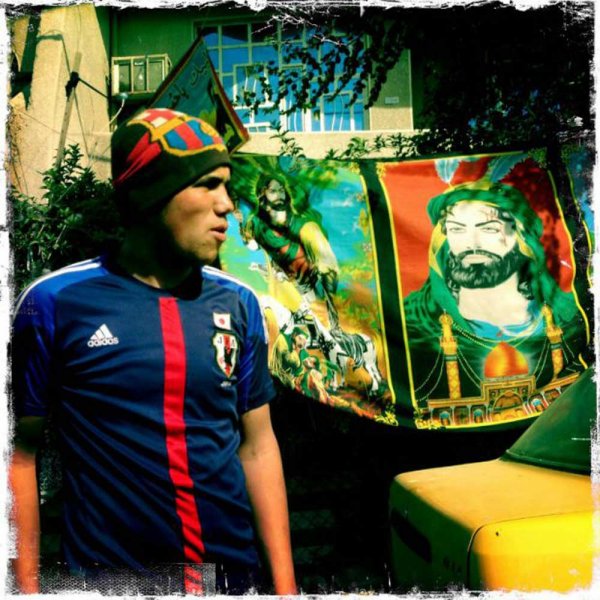 AFP Photo/Patrick Baz
Eric placed the shots in dedicated space within AFP's image database. "For the moment, it has an experimental status," he said. "It's something that can work for a feature rather than a specific news story."
Patrick agrees that the two approaches should remain separate: "Hipstamatic is more of a photographic approach than a journalistic one."
But one thing is certain: the debate on how to best leverage the limitless possibilities offered by digital technology for telling a news story has only just begun.
AFP Photo/Patrick Baz
(Source: http://blogs.afp.com/correspondent/?post/Hipstamatic%3A-too-hip-for-photojournalism)
[button color="blue" link="http://www.facebook.com/patrick.baz"]facebook[/button] [button color="blue" link="https://twitter.com/Patrick_Baz"]twitter[/button]
This post is also available in: French