The Hipstography Awards 2016 – The Ceremony
By
Eric
on février 4, 2017

De la part de Chiun-Kai Shih
à Nadja Franz pour son Combo #444
Concernant cette série: "J'ai choisi Nadja parce que j'aime la façon dont elle utilise l'espace et la composition; toute la série crée un mystère total et c'est vraiment beau."
Chiun-Kai Shih
Combo #444 by Nadja Franz
"Mes racines sont issues de la photographie classique, en noir et blanc classique et mon principal intérêt a toujours été la luminosité. Repousser les limites du combo Arjan BW/Jane a été une expérience extrêmement enrichissante. J'ai adoré le fait de faire des expériences avec ce combo dans des situations d'éclairages divers et ce en extérieur. J'ai trouvé ce combo parfaitement adapté aux formes géométriques et aux conditions atmosphériques telles que du brouillard. Il est également très bien adapté pour la photographie en noir et blanc classique lorsque la lumière naturelle est modérée, plate et sans trop de réflexion. J'ai apprécié son effet surréaliste quand la lumière vient de l'arrière-plan ou quand un flash est utilisé pour augmenter les contrastes. De ce fait, vous pouvez jouer avec les éléments disponibles pour obtenir une belle composition. Arjan BW est devenu l'un de mes objectifs 'A utiliser en cas de météo grise' préférés."
Nadja Franz
---

De la part de Lucas Allen Buick
à Adria Ellis pour sa série "Cuba!"
Concernant cette série: "Adria a capturé la beauté des couleurs de Cuba en 2016 - Dans cette année marquante, la préservation de Cuba a été exposée à plusieurs reprises, mais ces images semblent capturer l'humeur des rues cubaines, et longtemps après les premières images emblématiques en noir/blanc dans le domaine de la Street Photography,  l'utilisation de la couleur ici permet d'immortaliser ce que le noir/blanc ne pourrait faire."
Lucas Allen Buick
"Cuba!" by Adria Ellis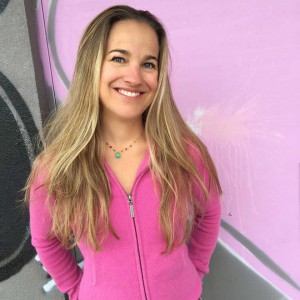 Name: Adria Ellis
Hometown: Fort Collins, Colorado
Resides: Boulder, Colorado
Profession: Photographer, Instagram Brand Ambassador
Hobbies: Travel, Yoga and of course photography
Hipstographer since: 2011
Year of Birth: 1971
Favorite Combo:  Jack London  +  Blanko 
Favorite Lens:  Jack London 
Favorite Film:  Blanko 
Favorite Flash: I don't really use the flash.
"Ahhh Cuba, le fruit défendu. Vivre aux États-Unis et avoir un pays aussi brut, coloré et original comme Cuba à deux pas de chez vous est étonnant. Techniquement, il n'est pas encore tout à fait légal ou facile pour les Américains de visiter ce pays. C'est sur le point de changer. C'est ce changement - ou la peur de ce changement - qui m'a poussé à visiter l'île. Ce sont les couleurs et les textures qui m'intéressent; j'avais en tête des vieilles voitures, des bâtiments lumineux et une population audacieuse. Cuba était un mystère au départ et je voulais immortaliser le voyage d'une façon claire et précise. Dès le premier jour, j'ai choisi l'objectif Jack London; j'ai décidé de ne pas inclure un film et j'ai gardé ce choix durant la totalité du voyage. J'ai pris des clichés de voitures, de bâtiments mais aussi des personnes à la peau plus foncée à tous les moments de la journée. J'ai eu avec ce combo de bons résultats au niveau de la luminosité et du contraste. J'ai adoré ce voyage et je me réjouis de créer une autre série avec un regard différent; il y a tellement d'aspects différents de Cuba. Merci Hipstamatic de me donner autant d'inspiration et de m'éviter des heures de retouche d'images. J'aime cet objectif car à la fin de la journée, je n'ai plus rien à changer aux photos."
Adria Ellis
Page Suivante:
This post is also available in: Anglais