The Hipstography Awards 2017 – The Ceremony
By
Eric
on février 3, 2018

Réaliser une belle photo est difficile mais produire une série complète l'est encore plus. Les awards les plus convoités restent donc ceux de la catégorie "The Grand Prizes Awards" qui récompensent les Combos et les Portfolios publiés tout au long de l'année. Onze Awards seront attribués à onze séries et si le Jury a désigné les gagnants assez rapidement mais il y a aussi eu des coups de coeur très personnels. Ces coups de coeur sont donc l'occasion pour certains membres du jury de remettre un Special Award à une série en particulier. Avant de connaître les grands gagnants des "Grand Prizes Awards", place aux Special Awards.
---

De la part de Graeme Roy
à Kim Morris pour son Combo #508
Concernant cette série: "Un combo utilisé pour des paysages devrait laisser la beauté de la scène être le sujet principal de la photo. Le combo de Kim Morris est donc le grand vainqueur selon moi. Un beau traitement clair et net qui souligne la beauté de la scène, sans la dominer. Le combo rehausse la beauté des paysages.
Special award donc pour cette série - un exemple parfait de l'importance du choix d'un combo qui est totalement ici en harmonie avec la photographie. Magnifiquement réalisé."
Graeme Roy
Combo #508 by Kim Morris
Film:  DC 
"I took Vincent and DC for a trip out to the coast of Washington State. This is the rugged and wild coast of shipwrecks and Sasquatch, of rain forests and tide pools, of Roosevelt Elk and sea otters. Vincent is versatile in the constantly changing light common on this coast, picking up detail and providing richness. DC is the perfect blank canvas to capture colors, as well as the spectrum of grey that pervades the Pacific Northwestern winters. The Vincent and DC team can not only handle pops of color, but draw distinctions in texture, too."
Kim Morris
---

De la part de Samuel Gasc
à Ger van den Elzen pour sa série "Beyond the Conflict of Belief"
Concernant cette série: "Avec un travail qui explore ouvertement et honnêtement son propre dialogue avec la foi, le portfolio de Ger "Beyond the Conflict of Belief" est une série vulnérable qui incarne visuellement son propre questionnement interne et sa recherche de réponses. Et avec ces effets miroirs représentés dans les portraits surréalistes d'édifices spirituels, les photos, à leurs tours, suggèrent que la question et la réponse sont finalement une question de perspective, se déplaçant en nous comme dans le cadre. Beau et personnel, Ger. Merci de partager cela avec nous. Make Beautiful."
Samuel Gasc

De la part de Hipstamatic
à Ger van den Elzen pour sa série "Beyond the Conflict of Belief"
Concernant cette série: "Ger van den Elzen a toujours réussi à m'inspirer. Son contrôle de Hipstamatic en tant qu'outil, et en particulier ses expositions multiples, sont magnifiques. Cette collection abstraite est si intéressante et unique qu'elle mérite d'être reconnue par Hipstamatic. Il pousse avec succès le travail de notre application vers l'avant."
Mario Estrada for Hipstamatic
"Beyond the Conflict of Belief" by Ger van den Elzen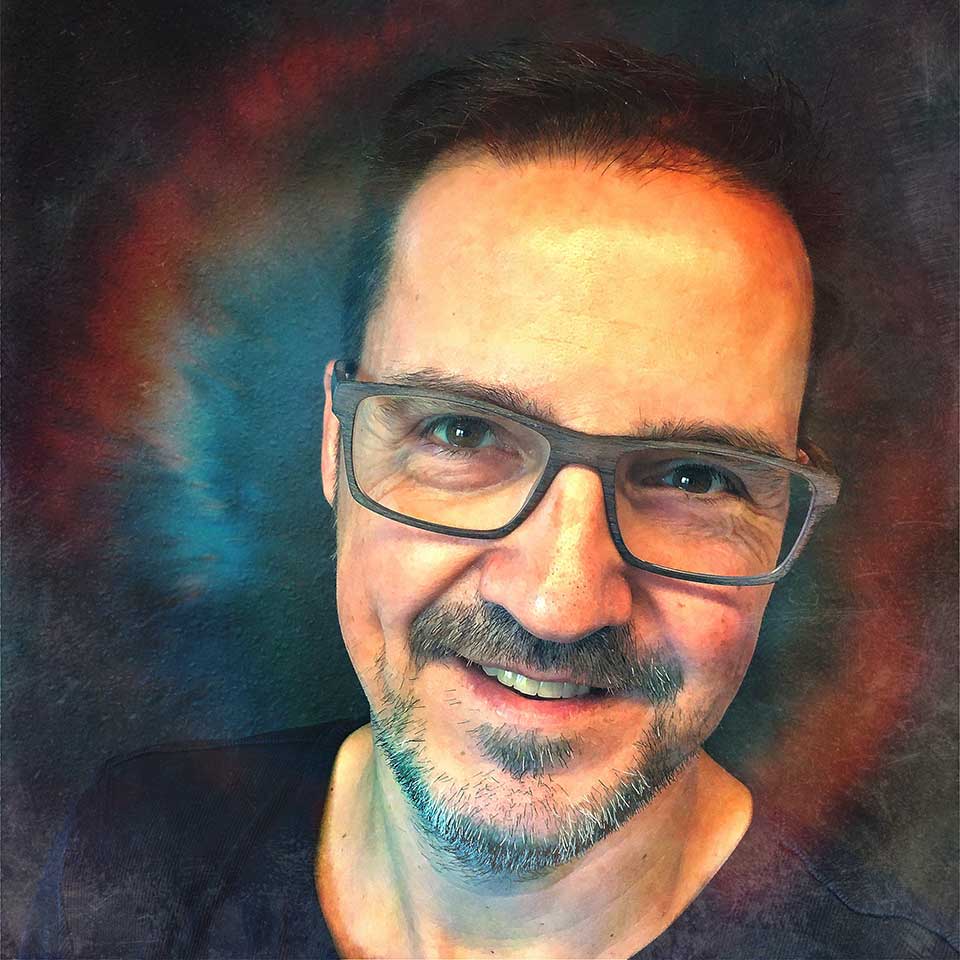 Name: Ger van den Elzen
Hometown: Venlo, Netherlands
Resides: Maastricht, Netherlands
Profession: Technical Product Specialist telecom.
Hobbies: Photography, music, playing guitar.
Hipstographer since: 2011
Year of Birth: 1968
Favorite Combo:  Jane  +  Robusta 
Favorite Lens:  Beard 
Favorite Film:  Blackeys IR 
Favorite Flash:  Triple Crown 
"This series reflects my personal view on whether to believe or not, and what to believe or not. Life has its challenges and our daily life is full of these challenges. There are moments when I try to find the answers to what this belief is but am not able to find them. Sometimes the search for answers turns my world upside down. One fine day I will find all the answers."
Ger van den Elzen
Page Suivante:
This post is also available in: Anglais