The Hipstography Awards 2014 – Nominees for Street Photography Portfolio of the Year
By
Eric
on January 24, 2015
Which are your favorite 3 portfolios? You can vote for one of them, or two or three, it's entirely up to you; the maximum, however, is three.
Only one vote per person is allowed. The message "Thank you for your vote" means that your vote has been registered.
Please be aware that voting on the iPhone can take some time. The answer you'll be waiting for, "Thank you for voting", could take up to 2-3 minutes to appear. Your votes are, however, immediately registered. It's only the response that's quite slow, depending on the number of visitors on the site.
Voting for this category will end on Tuesday January 27th.
[yop_poll id="4"]
---
'Streets of Paris' by Matthew Wylie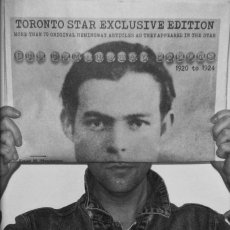 Name: Matthew Wylie
Hometown: Texas, United States
Resides: Toronto, Canada
Profession: Professor of English and Philosophy / Writer
Hobbies: Writing, Photography, Rare Books
Hipstographer since: 2011
Year of Birth: 1978
Favorite Combo:  John S  +  US1776 
Favorite Lens:  Lowy 
Favorite Film:  US1776 
Favorite Flash:  Jolly Rainbo 2X 
"I recently had the chance to visit Paris for three days in December. My main goal was to capture a city I have read and thought about for years through its literature, its art, and its music. Essentially, I wanted my photos to reflect the city in its inevitable, nostalgic movement of natives and visitors, full of charm and personality. What occurred from these objectives, in short, was me dancing through her streets for three days with a toy camera in my hand. Thanks for the dance Paris."
Matthew Wylie
---
'Traces of Istanbul' by Elif Suyabatmaz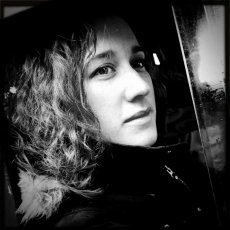 Name: Elif Suyabatmaz
Hometown: Istanbul, Turkey
Resides: Istanbul, Turkey
Profession: Graphic Designer
Hobbies: Video, Street photography
Hipstographer since: 2011
Year of Birth: 1974
Favorite Combo:  John S  +  AO DLX 
Favorite Lens:  John S 
Favorite Film:  AO DLX 
Favorite Flash: None
"Istanbul is a very crowded and diverse city and I've always been drawn to its historical texture and chaos. The dark texture of the Hipstamatic films reflect my vision of the city. My biggest challenge is to capture those moments when you notice the composition and light come together perfectly."
Elif Suyabatmaz
---
'Awful Bliss' by Sheldon Serkin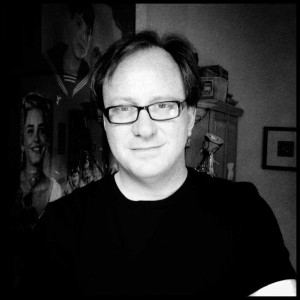 Name: Sheldon Serkin
Hometown: Lethbridge, Alberta, Canada
Resides: Brooklyn, New York
Profession: Adult Education
Hobbies: Photography, Pretending to be my daughter's stuffed animals
Hipstographer since: 2010
Year Of Birth: 1966
Favorite Combo:  Lowy  +  Blackeys Extra Fine 
Favorite Lens:  Lowy 
Favorite Film:  BlacKeys SuperGrain 
Favorite Flash:  I keep forgetting they exist.
"New York City streets offer up a seemingly infinite number of stories and characters to the street photography gods on a daily basis. I've lived here for 25 years, and have only been shooting for 4. My God, what have I missed?"
Sheldon Serkin
---
'My America' by Scott Strazzante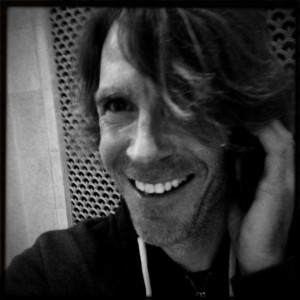 Name: Scott Strazzante
Hometown: Chicago, Illinois
Resides: Yorkville, Illinois
Profession: Chicago Tribune staff photographer
Hobbies: Hiking, Movies, Photography
Hipstographer since: December 2011
Year of Birth: 1964
Favorite Combo:  John S  +  BlacKeys SuperGrain 
Favorite Lens:  John S 
Favorite Film:  BlacKeys SuperGrain 
Favorite Flash: None
"The vast majority of my Hipstography is street photography that I do in Chicago and when traveling around the United States. Even though Chicago is a very visual town, my absolute favorite American city to shoot in is Los Angeles. Despite its creepiness factor of 10, I employ the shooting form the hip method in an attempt to capture pure reality with no camera awareness. Photographer Gregory Crewdson once said that he enjoys the 'intersection of beauty and sadness'. I couldn't agree more."
Scott Strazzante
---
'Into The Belly Of The Beast' by Markus Andersen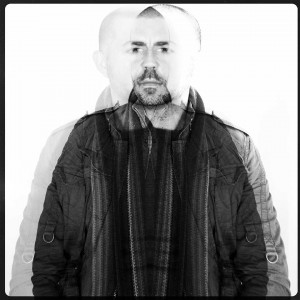 Name: Markus Andersen
Hometown: Sydney, NSW, Australia
Resides: Sydney, NSW, Australia
Profession: Art/Documentary Photographer
Hobbies: Photographic documentary/street projects
Hipstographer since: 2012
Year of Birth: 1977
Favorite Combo:  Lowy  +  AO DLX 
Favorite Lens:  Lowy 
Favorite Film:  AO DLX 
Favorite Flash: Don't use it
"My Hipstamatic and iPhone work is simply my daily visual diary; images captured while i'm on the run. This iPhone work represents one small element of my art practice; which is primarily shot on 35mm, 120mm, 4x5" and Polaroid film. My major works focus on documentary, street and conceptual series."
Markus Andersen
---
'NYC trough my eyes' by Grace Brignolle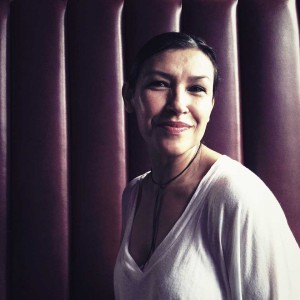 Name: Grace Brignolle
Hometown: NYC
Resides: NYC
Profession: Personal Assistante
Hobbies: photography & cycling
Hipstographer since: 2011
Year of Birth: Girls don't tell
Favorite Combo:  Lowy  +  Blanko Noir 
Favorite Lens:  Akira 
Favorite Film:  Shilshole 
Favorite Flash: None
"Felt in love with this city since I was a kid, wanted to give you a glimpse of what I see and what I experience every single day. I invite you to enjoy this view, this 'NYC trough my eyes'!"
Grace Brignolle
---
'My Little Corner of the World' by Sheldon Serkin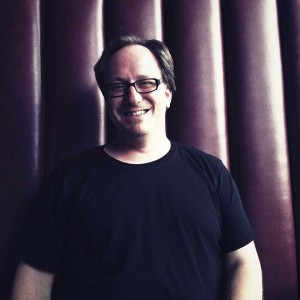 Name: Sheldon Serkin
Hometown: Lethbridge, Alberta, Canada
Resides: Brooklyn, New York
Profession: Adult Education
Hobbies: Photography
Hipstographer since: 2010
Year Of Birth: 1966
Favorite Combo:  Lowy  +  US1776 
Favorite Lens:  Akira 
Favorite Film:  BlacKeys SuperGrain 
Favorite Flash: No flashes in Oggl… yet
"These photos are a sample of my daily shooting in the streets of my adopted hometown, New York City. Together they represent what I love most about NYC: the amazing characters who come from everywhere (even a galaxy far, far away) to share it with me."
Sheldon Serkin
---
This post is also available in: French