The Hipstography Awards 2017 – The Ceremony
By
Eric
on February 3, 2018

Making a beautiful picture, in and of itself, is no easy feat, but to produce an entire series is an altogether different ballgame. The most coveted awards are, without a doubt, The Grand Prizes Awards that acknowledge the best Combos and Portfolios published throughout the year. Eleven Awards will be handed out; in most categories the Jury managed to quickly determine the winners, but there were a few of them who had instant crushes on certain series. These were the opportunity for the jury members to recognize an artist or a particular series with a their own Special Award.
---

From Graeme Roy
To Kim Morris for her Combo #508
Concerning her series: "A combo used for landscape should let the beauty of the scene be the king of the photo. Kim Morris' combo was the hands-down winner for me. A beautiful, crisp clear treatment that highlights the beauty of the scene, without overpowering it, by making the combo the star of the photo rather than the incredible vista.
Special award for this – a perfect example of choosing a combo that is totally in harmony with the photograph and really elevates the photos to a special place. Beautifully done."
Graeme Roy
Combo #508 by Kim Morris
Film:  DC 
"I took Vincent and DC for a trip out to the coast of Washington State. This is the rugged and wild coast of shipwrecks and Sasquatch, of rain forests and tide pools, of Roosevelt Elk and sea otters. Vincent is versatile in the constantly changing light common on this coast, picking up detail and providing richness. DC is the perfect blank canvas to capture colors, as well as the spectrum of grey that pervades the Pacific Northwestern winters. The Vincent and DC team can not only handle pops of color, but draw distinctions in texture, too."
Kim Morris
---

From Samuel Gasc
To Ger van den Elzen for his series "Beyond the Conflict of Belief"
Concerning his series: "With a body of work that openly and honestly explores his own dialogue with faith, Ger's portfolio of "Beyond the Conflict of Belief" is a vulnerable series that visually embodies his own internal questioning and answer-seeking. And in these mirror-reflections of themselves portrayed in the surreal portraits of spiritual edifices, the photos, in-turn, suggest that both the question and the answer are eventually a matter of perspective, shifting within us as they do within the frame, over distance and time and place and person. Beautiful and Personal, Ger. Thank you for sharing and for continuing to Make Beautiful."
Samuel Gasc

From Hipstamatic
To Ger van den Elzen for his series "Beyond the Conflict of Belief"
Concerning his series: "Ger van den Elzen has always managed to inspire me. His control of Hipstamatic as a tool, and specifically his multiple exposures, are beautiful. This abstract collection is so interesting and unique that it deserves to be recognized by Hipstamatic. He is successfully pushing the work of our app forward."
Mario Estrada for Hipstamatic
"Beyond the Conflict of Belief" by Ger van den Elzen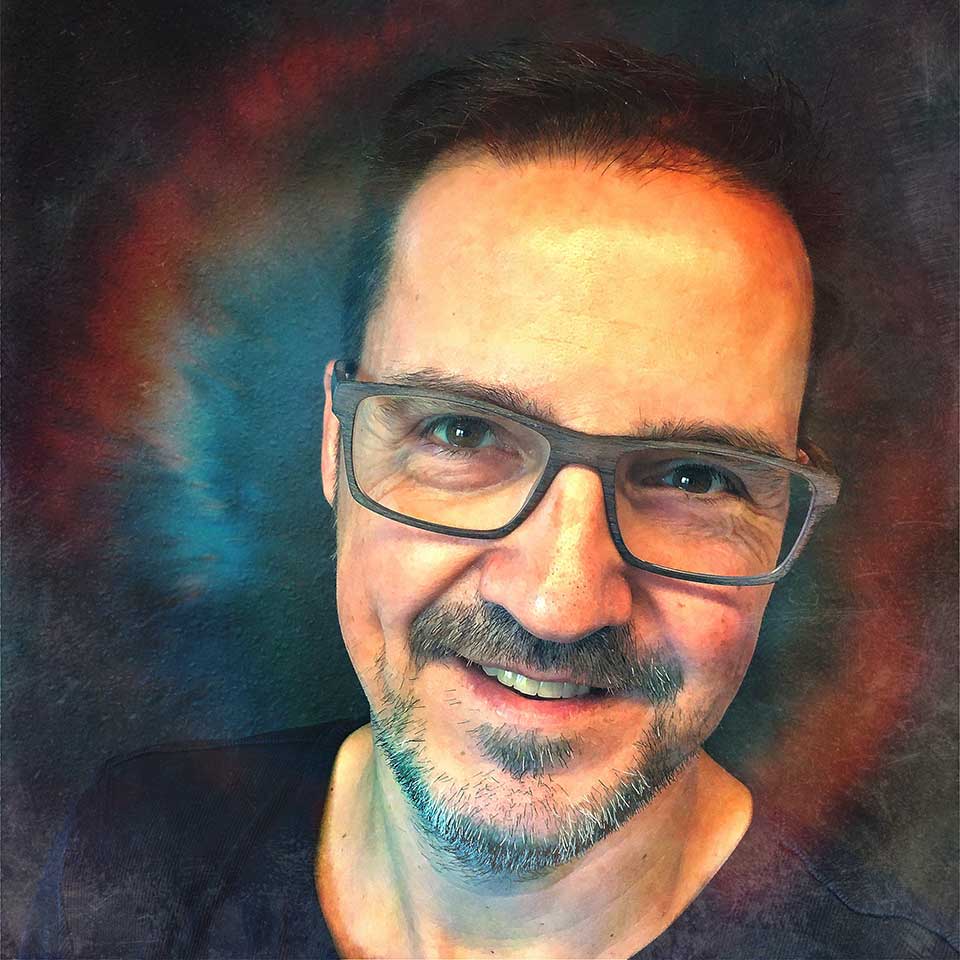 Name: Ger van den Elzen
Hometown: Venlo, Netherlands
Resides: Maastricht, Netherlands
Profession: Technical Product Specialist telecom.
Hobbies: Photography, music, playing guitar.
Hipstographer since: 2011
Year of Birth: 1968
Favorite Combo:  Jane  +  Robusta 
Favorite Lens:  Beard 
Favorite Film:  Blackeys IR 
Favorite Flash:  Triple Crown 
"This series reflects my personal view on whether to believe or not, and what to believe or not. Life has its challenges and our daily life is full of these challenges. There are moments when I try to find the answers to what this belief is but am not able to find them. Sometimes the search for answers turns my world upside down. One fine day I will find all the answers."
Ger van den Elzen
Next page:
This post is also available in: French