The Hipstography Awards 2017 – The Ceremony
By
Eric
on February 3, 2018

Part 1: The Combos of the Year
The main goal of Hipstography is to show off the power and diversity of Hipstamatic, and that can be found in the "Combos" section. Among the hundreds of combos that appeared on Hipstography over the past year, here are the 6 series that got top marks in their category.

Combo #514 (Sabine Gromek)
Clarity: 27 • Vibrancy: -80 • Texture: 38
"I have always liked the unexpected outcome of the Salvador lens and being able to make adjustments in Pro Mode makes it even more interesting, especially with the Aristotle film. The color effects appear beautifully. For this series I used only pictures of flowers, some of them taken with a Macro Olloclip."
Sabine Gromek
---

Combo #525 (Anita Elle)
"Time flies."
Anita Elle
---

Combo #546 (Stephen Littrell)
Exposure: +0.2
"Madalena, Love 81, Apollo. A combination that provides a dark, brooding canvas for capturing pensiveness and solitude and yet, one from which bright, lively colors can jump out at the viewer."
Stephen Littrell
---

Combo #574 (Joaquin Montalvan)
"On the Road with Rebel Drifters MC"
The Photos... "Whenever I'm working on a film, I take behind-the-scenes photos to capture the "real" memories born out of the "reel" reality. Ray Sutton rides a vintage 1989 Harley-Davidson Motorcycle with a custom paint job. Ray Sutton is the Founder of the Rebel Drifters MC. As I was filming him, I also photographed the in-between moments; moments when the cameras were not rolling, moments before action, and after cut. After driving approximately 2 and 1/2 hours, we exited off of Route 40 at the small town of Ludlow, having lunch at the Ludlow Cafe. I had a bowl of chili, and a Coke Float. From there, we drove another 30 minutes to the even smaller town of Amboy, population 21. This was our destination. Our purpose was to shoot Ray arriving at Roy's gas station, and cooling off from the long ride he had been making for the film. Transportation Captain, Andris Freimanis, then drove a Jeep Cherokee at a steady pace of 15mph so I could get footage of Ray riding down the road with the beautiful Mojave Desert in the background. Thus, after 6 hours of driving, and about 3 hours of shooting, we probably completed a little more than a minute's length additionally on the film."
The Combo...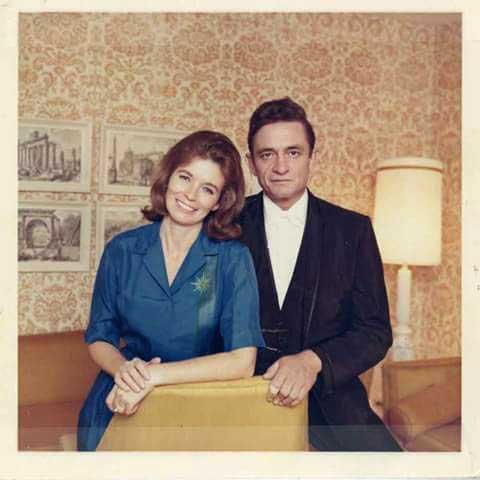 "I was scrolling through the news feed on Facebook when a picture of Johnny Cash and his wife June Carter appeared. It grabbed my attention. The color of the image instantly evoked a kind of nostalgia in me. It was desaturated, and faded, yet it had a warm softness to it. It took me back to my childhood, to photos my family had taken of themselves back in the day. I wanted to duplicate that look in Hipstamatic. So, I went into the editing feature of Hipstamatic and, using their stock photo of a lighthouse, tried every lens, film, and flash combo possible until I landed on Yoona/Ina's 1969/Red Eye Gel as being the closest approximation to the photo. Needless to say, it is my favorite lens/film/flash combo as of right now, at least until the next time an image grabs my attention, demanding to be replicated."
Joaquin Montalvan
---

Combo #580 (Marco Gianfranco Spampinato)
"Boccadasse is a picturesque village with pastel-colored houses clinging to each other and encircling a small bay, even though it's completely surrounded by the city. It has remained almost unchanged over time, as one might have seen one or two centuries ago, a fact that made it one of the most famous tourist attractions in Genoa. This place has not simply been preserved for tourists, instead it is a lively and vital village where fishermen continue their ancient activities."
Marco Gianfranco Spampinato
---

Combo #508 (Kim Morris)
Film:  DC 
"I took Vincent and DC for a trip out to the coast of Washington State. This is the rugged and wild coast of shipwrecks and Sasquatch, of rain forests and tide pools, of Roosevelt Elk and sea otters. Vincent is versatile in the constantly changing light common on this coast, picking up detail and providing richness. DC is the perfect blank canvas to capture colors, as well as the spectrum of grey that pervades the Pacific Northwestern winters. The Vincent and DC team can not only handle pops of color, but draw distinctions in texture, too."
Kim Morris
Next page:
This post is also available in: French