The Hipstography Awards 2015 – The Ceremony
By
Eric
on février 9, 2016

De la part de Graeme Roy à Valery Hache
pour sa série "Je Suis Paris".
Concernant ce portfolio: "Hache's "Je Suis Paris" offers an intimate and behind-the-scenes look at the aftermath of the terrible shootings in Paris. They are in the best tradition of old-school photo storytelling, but with a great artistic interpretive flair. I thought this series was a real run-away for me, each photo connects so well to the others. Fantastic work."
Graeme Roy
"Je Suis Paris" par Valery Hache
Name: Valéry Hache
Hometown: Rennes
Resides: Nice
Profession: Photojournalist at AFP
Hobbies: Photography exhibitions, the sea, photography books and films
Hipstographer since: 2013
Year of Birth: 1962
Favorite Combo:  John S  +  BlacKeys SuperGrain 
Favorite Lens:  John S 
Favorite Film:  BlacKeys SuperGrain 
Favorite Flash: None
"J'étais à Paris pour le salon "Paris Photo" avec mon épouse. Vendredi soir, je dinais en compagnie d'amis journalistes de l'AFP et de RFI. Vers 21h30, nous avons été averti d'une fusillade sans plus d'info mais au bout de 5 minutes, nous avons tous quitté le restaurant. En rentrant à l'hôtel à pieds, nous avons croisé beaucoup de camions de pompiers toutes sirènes hurlantes sans connaître la gravité de la situation. Une fois rentré, j'ai immédiatement regardé les chaines d'info en continu qui ne parlaient plus de fusillade mais d'attentat. Le lendemain matin, j'ai donc pris la décision de me rendre sur les différents sites des attentats suivant mon instinct de photojournaliste. En arrivant tôt sur place, il y avait encore pleins d'objets personnels des victimes avec beaucoup de sang sur les trottoirs. Les gens étaient hagards, un silence glacial régnait sur les lieux. Il n'y avait que quelques bouquets de fleurs et quelques bougies allumées. J'ai pris ces photos au milieu de mes collègues professionnels qui eux avaient travaillé toute la nuit. Le site du Bataclan était totalement fermé j'ai donc tourné aux alentours. Vers midi, j'ai aperçu un vélo qui tirait un piano. J'ai eu juste le temps de prendre 3 photos de ce bref instant et j'ai quitté ces lieux chargés d'émotions. J'ai posté sur les réseaux sociaux cette photo qui a immédiatement enflammé la toile avec plus de 40000 likes sur Facebook et 5000 tweets sur mon compte twitter. Ici je vous laisse en avant première l'originale non recardée de cette image de ce pianiste qui allait jouer "Imagine" de John Lennon devant le Bataclan en hommage aux victimes. Apres cette journée effroyable, je me suis rendu sur des sites symboliques comme la Tour Eiffel afin de prendre du recul sur cette effroyable tragédie et surtout pour ne jamais céder à la peur."
Valery Hache
---

De la part de Graeme Roy à Matthew Wylie
pour sa série "Havana by Car".
Concernant ce portfolio: "La série de Matthew sur Cuba m'a montré une facette de ce pays que je n'avais pas vue auparavant, une vision différente des rues et des personnes à travers un regard nouveau et différent. En utilisant le noir et blanc, et en ne produisant pas les clichés habituels que nous connaissons si bien, il a vraiment donné un aperçu beaucoup plus nuancé et artistique de cette nation insulaire. Un pur bonheur."
Graeme Roy
"Havana by Car" par Matthew Wylie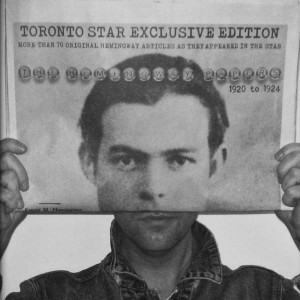 Name: Matthew Wylie
Hometown: Texas, United States
Resides: Toronto, Canada
Profession: Professor of English and Philosophy / Writer
Hobbies: Writing, Photography, Rare Books
Hipstographer since: 2011
Year of Birth: 1978
Favorite Combo:  John S  +  AO DLX 
Favorite Lens:  Lowy 
Favorite Film:  AO DLX 
Favorite Flash:  Standard 
"Como siento nostalgia por un mundo que nunca conocí?" - Ernesto Guevara
Photos prise à La Havane, Cuba.
Matthew Wylie
Page Suivante:
This post is also available in: Anglais