The Hipstography Awards 2015 – The Ceremony
By
Eric
on février 9, 2016

Part 2: The Portfolios of the Year
Un portfolio nous raconte une histoire, tantôt émouvante, tantôt mystérieuse, parfois drôle ou même troublante. La démarche est parfois basée sur la créativité pure, sur le désir de documenter un fait ou tout simplement de nous montrer notre réalité quotidienne. Parmi les portfolios publiés en 2015 sur Hipstography, certains ont réussi à subjuguer le Jury. Voici donc les cinq séries qui se sont hissées sur les plus hautes marches du podium dans les cinq catégories.

'The Zadists' par Frédéric Scheiber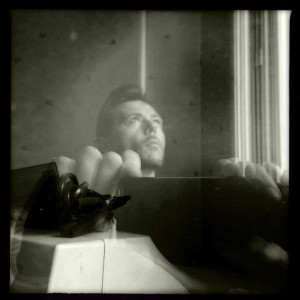 Name: Frédéric Scheiber
Hometown: Toulouse, France
Resides: Toulouse, France
Profession: Photo Journalist
Hobbies: Snowboard, surf, jazz
Hipstographer since: 2011
Year of Birth: 1972
Favorite Combo:  Jane  +  BlacKeys SuperGrain 
Favorite Lens:  Jane 
Favorite Film:  BlacKeys SuperGrain 
Favorite Flash: None
"Dans le département du Tarn, un projet de barrage dans la forêt de Sivens situé sur une zone humide a vu naitre dès le début une opposition farouche et des opposants ont commencé à occuper le site. La création de cette Zone A Défendre (ZAD) est entrée de force sous les feux des projecteurs avec la mort d'un étudiant botaniste de 21 ans, Rémi Fraisse, tué par une grenade offensive lors d'affrontements avec les gendarmes mobiles dans la nuit du 26 octobre 2014. Militants écologistes, clowns, grimpeurs, constructeurs, combattants, ceux que l'on a qualifié de 'Djihadistes verts' se sont succédés des mois durant pour empêcher l'avancée des travaux et tous se sont affirmés comme des militants d'un genre nouveaux: les Zadistes."
Frédéric Scheiber
"This series is taken from a rather extensive reportage that lasted 6 months, during which Marine Vlahovic (radio correspondent) and I became the eyes and ears of the Zad of Sivens. We put together a slideshow about the history of ZAD, which you can view here:"
Page Suivante:
This post is also available in: Anglais