6 Years Hipstography
By
Eric
on décembre 29, 2018

C'est un 29 décembre 2012 que Hipstography a vu le jour et nous fêtons donc aujourd'hui son sixième anniversaire! Un anniversaire un peu particulier car il marque un tournant dans la vie du site. D'un point de vue personnel, durant ces six dernières années, j'ai consacré l'entièreté de mes temps libres, en plus encore, à Hipstography. Uniquement par passion pour une petite application qui a radicalement changé la façon de concevoir la photographie pour des millions de personnes: Hipstamatic. Même si je reste amoureux de cette caméra, je dois aujourd'hui ralentir la cadence... Car la vie nous réserve souvent des surprises. Petite parenthèse personnelle:
Je suis devenu végétarien il y a plus de 20 ans et vegan depuis 2017, le tout par amour pour les autres espèces animales. J'ai toujours milité en faveur d'un régime végétal et pour que cesse le massacre de milliards d'êtres vivants par an. Mais ces dernières années, j'ai aussi décidé de devenir activiste pour la cause animale. Je me revendique haut et fort comme antispéciste et mon activisme est devenu l'une des choses les plus importantes de ma vie; je ne peux plus faire marche-arrière et j'ai toujours l'impression de ne pas en faire assez. Je fais partie depuis plus d'un an d'Anonymous for the Voiceless, un groupement international dédié à la lutte antispéciste, et nos actions demandent du temps. En parallèle, j'ai décidé de me plonger dans l'univers de la nourriture végétale avec en tête quelques projets qui nécessitent que je leur consacre du temps et de l'énergie.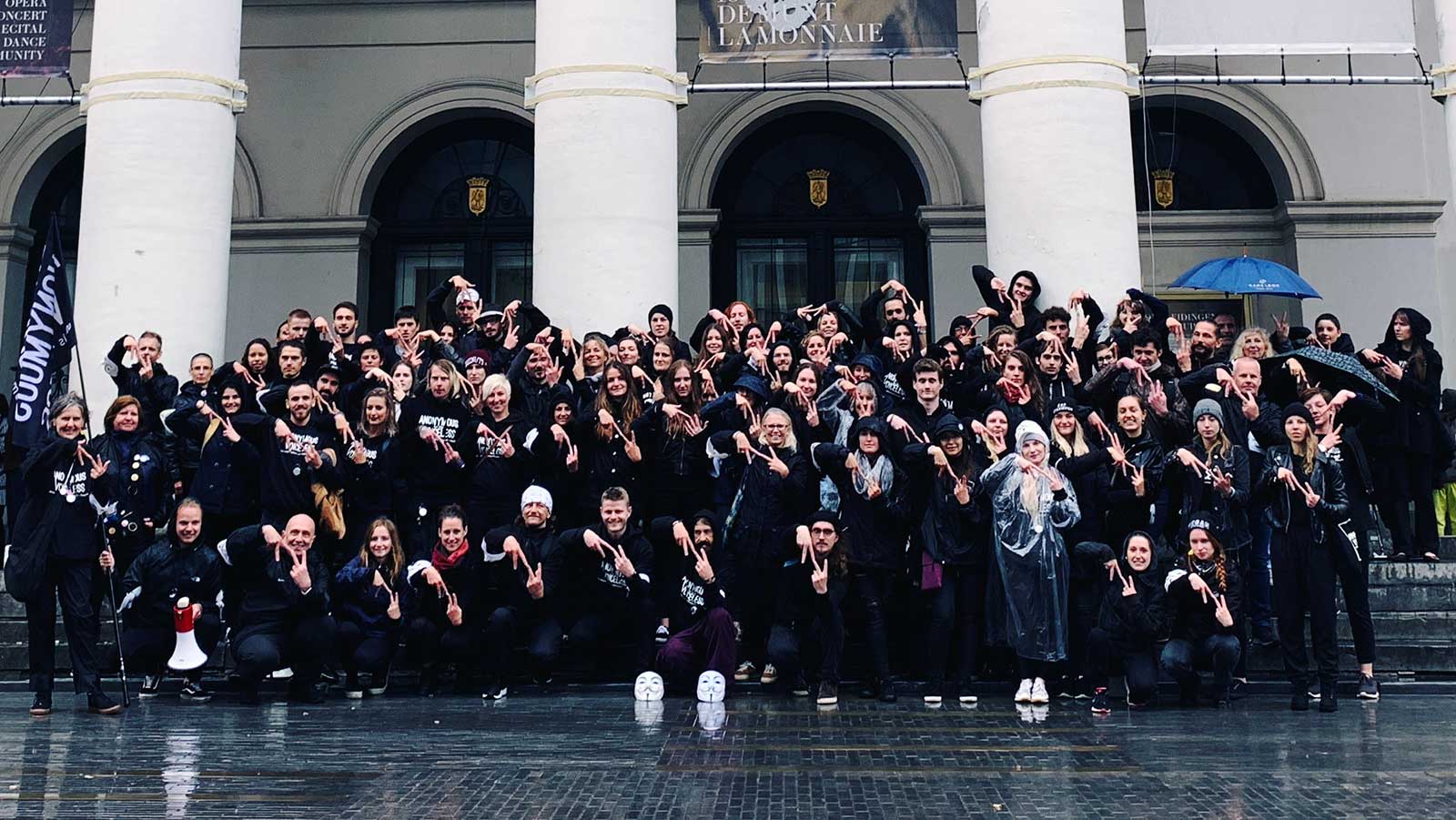 Bref, je ne peux plus consacrer l'entièreté de mon temps libre à Hipstography et je suis obligé de ralentir la cadence. Le site continuera de vivre mais il y aura moins d'articles publiés que précédemment. Si vous avez des séries (combos ou portfolios), n'hésitez pas à les soumettre. Il suffit de les publier quelque part (un album sur Facebook ou Flickr) et d'envoyer le lien via un message. Le plus simple et rapide reste un message via la page Facebook de Hipstography. Plus d'infos sur la page FAQ.
Vu le peu de publications depuis le début de l'été et vu mon agenda des prochains mois, je dois faire une croix sur les Hipstography Awards de cette année. Ce n'est pas de gaieté de coeur que j'annonce ceci mais je n'ai pas le choix. Je m'en excuse bien évidemment...
Si vous souhaitez plus d'informations sur ce qui se passe en réalité pour les autres espèces animales, je ne peux que vous conseiller ces quelques documentaires qui ont bouleversés la vie de millions de personnes:
Earthlings - Dominion - The Food Choice - Cowspiracy 
Voilà donc une explication personnelle mais étant seul aux commandes de Hipstography, je me devais de vous donner ces informations qui expliquent le changement de cadence. Revenons maintenant au sujet de cet article: les 6 ans de Hipstography.
L'anniversaire de Hipstography coïncidant avec le nouvel an, il est de tradition de se replonger dans les douze derniers mois de l'année pour une petite rétrospective...

En 2018, Hipstography a décidé de rendre hommage à l'élément le plus iconique et le plus célèbre du catalogue Hipstamatic: John S. On pourrait même dire qu'il représente à lui seul l'esprit Hipstamatic. Il est aussi le premier objectif que nous avons tous utilisé et les photos qu'il produit sont reconnaissables entre mille. Son nom est un hommage à John O Smith, le professeur de Design d'une grande partie de l'équipe de Hipstamatic quand ils étaient au collège. Il est également l'un des objectifs préférés, si pas LE préféré, des amateurs de la photo noir et blanc. Sa polyvalence fait de lui un élément incontournable du catalogue Hipstamatic et malgré son ancienneté, il reste aujourd'hui l'objectif le plus utilisé. Hipstography lui a donc dédié une section entière du site: My name is S. John S.

Côté hipstographers, après Florian Bilges, Berlewen Jolixor, Lee Atwell et Polina Sarri, c'est une parisienne qui a été à l'honneur en 2018: Anita Elle. Paris reste son sujet de prédilection et Anita nous montre la ville comme peu de gens le font; sa sensibilité et sa créativité se manifestent à travers des scènes quotidiennes, dans les rues, sur une terrasse ou dans le métro. Bienvenue dans La Vie en Rose.
Mais ce n'est pas tout: plus de 40 combos et 30 portfolios ont été publiés ces douze derniers mois et cette année 2018 a été l'occasion pour Hipstography de sortir deux collections de combos: The Nostalgic Collection et The Hellenic Collection.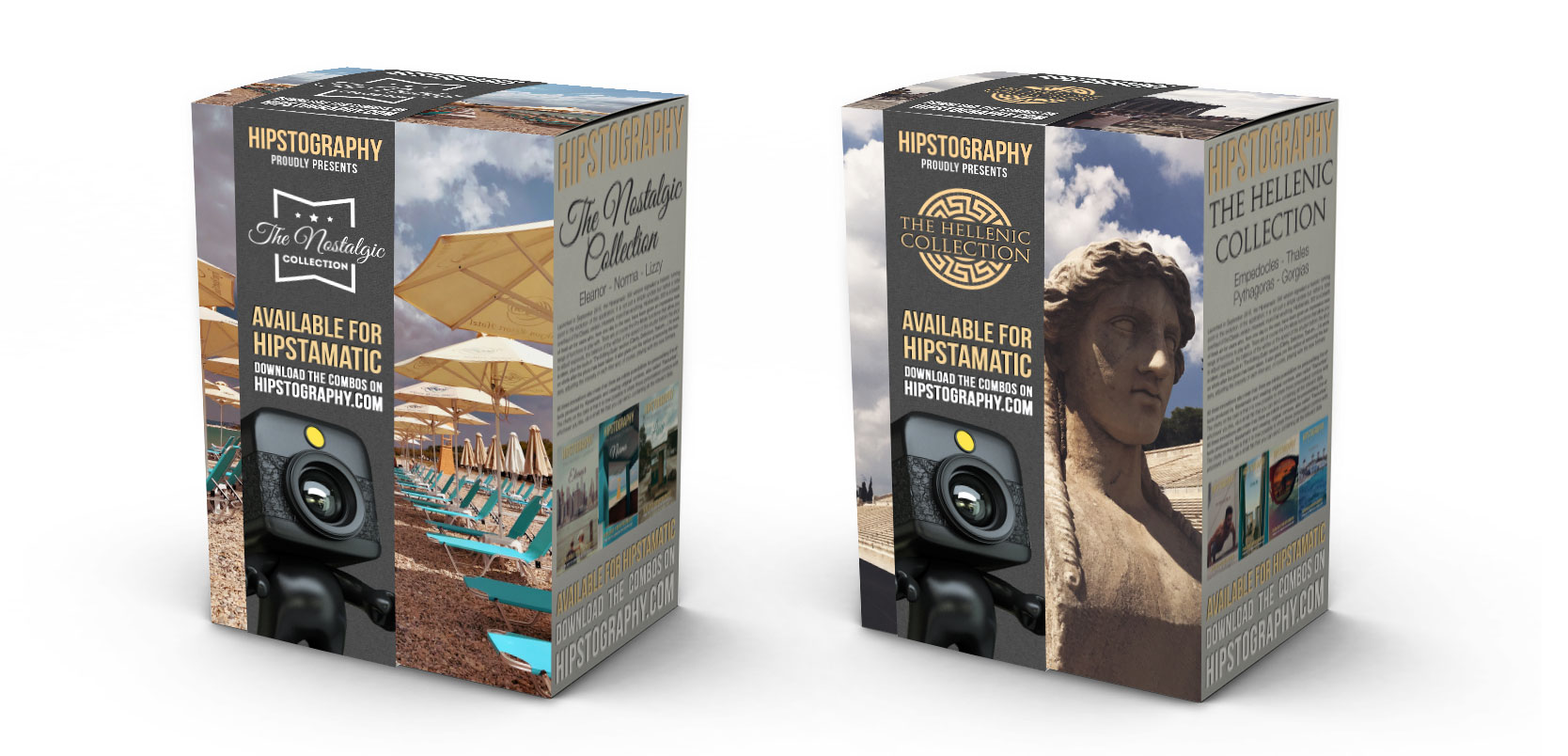 Pour The Nostalgic Collection, nous avons souhaité revenir à l'essence même de Hipstamatic, à ce qui a créé les lettres de noblesse de l'application lors de son lancement: la glorification des effets vintages. C'est un peu un hommage à nos parents et grand-parents qui nous ont légué des vieilles photos de famille, retrouvées au fond d'une boîte, souvent ternies par le temps, aux couleurs diluées mais au charme incontestable. Ces trois nouveaux combos ont été concoctés par une équipe d'hipstographers passionnés et talentueux: Polina Sarri, Lara Khatchikian, Kathleen Magner Rios, Lori Hillsberg et Stavros Dimakopoulos. Welcome to Eleanor, Norma et Lizzy.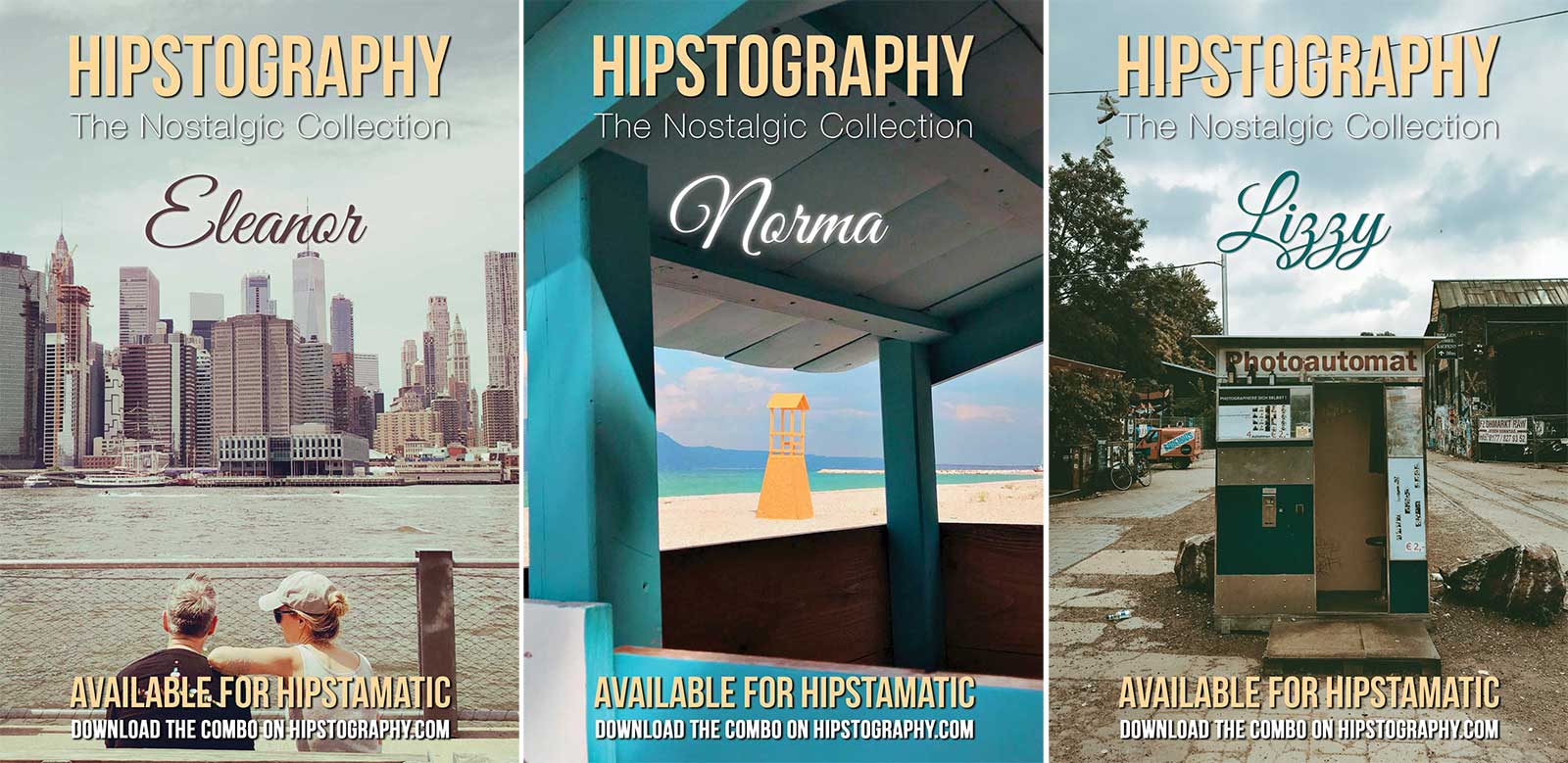 Quant à The Hellenic Collection, le processus de création fut différent des autres collections de combos signés Hipstography. C'est en août 2018 que j'ai eu la chance de passer quelques jours à Athènes en compagnie de Polina Sarri, Stavros Dimakopoulos et Mario Estrada. Je leur ai donc donné carte blanche avec comme seule mission: proposer un combo pour illuminer cet été 2018. Résultat: quatre fabuleux combos, Empedocles, Thales, Pythagoras et Gorgias.

Pour terminer, rendons à César ce qui appartient à César: merci à toute l'équipe de Hipstamatic pour le plaisir qu'ils nous offrent depuis maintenant 9 ans. Et merci à vous tous pour votre soutien depuis 2012! Je l'ai souvent dit: le site ne serait pas devenu ce qu'il est sans vous!
Hipstography vous souhaite à tous et à toutes une formidable année 2019! Hipsta New Year to all of you!
Eric Rozen
This post is also available in: Anglais