The Hipstography Awards 2016 – The Ceremony
By
Eric
on February 4, 2017

From Chiun-Kai Shih
To Nadja Franz for her Combo #444
Concerning her series: "I chose Nadja because I love how she uses the space and composition, and the whole series creates a total mystery. It's quite beautiful!"
Chiun-Kai Shih
Combo #444 by Nadja Franz
"My roots are in classical black and white photography and my main interest has always been light. Pushing the limits of the Arjan BW/Jane combo was extremely rewarding. It was great to experiment with the combo's reaction to various outdoor lighting situations. I found this combo perfectly suited for both geometrical forms and for atmospheric lighting situations - such as fog. It is also very well suited for classical black and white photography when the natural light is moderate, flat and not too reflective. I enjoyed the surreal effect of this combo very much as you can add to this combo by composing with back light, or by using a flash to overexpose the highlights. By flattening the exposure you can intentionally claim this look to create very strong elements of composition. Arjan BW will be one of my favorite 'how to survive grey weather' combos."
Nadja Franz
---

From Lucas Allen Buick
To Adria Ellis for her series "Cuba!"
Concerning her series: "Adria's captured the beauty of the colors of Cuba c.2016 -- In this landmark year, the preservation of Cuba was displayed many times, but these images seem to capture the mood of the Cuban Streets, and after all these years since Hipstamatic's iconic Black&White Street Photography was established, the use of color in this story captured something B/W couldn't."
Lucas Allen Buick
"Cuba!" by Adria Ellis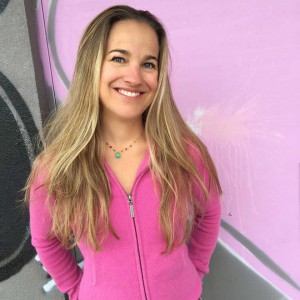 Name: Adria Ellis
Hometown: Fort Collins, Colorado
Resides: Boulder, Colorado
Profession: Photographer, Instagram Brand Ambassador
Hobbies: Travel, Yoga and of course photography
Hipstographer since: 2011
Year of Birth: 1971
Favorite Combo:  Jack London  +  Blanko 
Favorite Lens:  Jack London 
Favorite Film:  Blanko 
Favorite Flash: I don't really use the flash.
"Ahhh Cuba, the forbidden fruit. To live in The United States and have a country as raw, and colorful and original as Cuba right out your backdoor is astounding. Technically it is not quite legal or easy for Americans to visit this country. That's all about to change. It is this change - the fear of this change - that inspired my visit. The aspects that speak to me the most are the colors and the textures. I visualized old cars, bright buildings and bold people. Cuba is such a mystery at this point, I wanted to depict a clear strong simple interpretation of what I was seeing and capturing. On the first day, I chose the Jack London lens. I decided not to include a film for my original shots. I stuck with this choice for the entire trip. The bump in brightness and contrast worked well almost all of the time. I was shooting at all times of the day, in old buildings and I also made lots of pictures of people with darker skin. I loved everything about my trip and look forward to creating another series with a different look. So many images to play with and so many different sides of Cuba and it's people to see. Thanks Hipstamatic for inspiring my creative spirit and saving me from tons of post editing work. What I really love about this lens is that, at the end of the day, I don't usually end up doing a thing to the images."
Adria Ellis
Next page:
This post is also available in: French