The Hipstography Awards 2016 – The Ceremony
By
Eric
on February 4, 2017

From Richard Koci Hernandez
To André Feltes for his series "Transit"
Concerning his series: "One of the greatest gifts of any artist/photographer and the hardest to cultivate is the ability to SEE—really see— through the fog of the mundane, everyday visuals of our life. This series of images shows a sense of mastery with the mundane, for me it shines a light on the beauty of the things we miss everyday as we go about our busy lives. The subtle body language and play of light, the expressions of dread, hope and love. It's a masterful example of the taking the time to observe, see, and capture a sense of "the other world" that lurks beneath the surface and reflect it back to those of us who miss seeing it everyday because we fail to be patience and allow the flow of life unfold. Bravo André!"
Richard Koci Hernandez

From Simone Muresu
To André Feltes for his series "Transit"
Concerning his series: "The choice of combo, John S Lens + AO/BW Film, has a strong impact on the style of this beautiful portfolio. The John S effect makes the shades of black-gray pasty, almost pictorial. The vignette effect of the AO/BW Film further darkens the visual field, making the black dominant."
Simone Muresu
"Transit" by André Feltes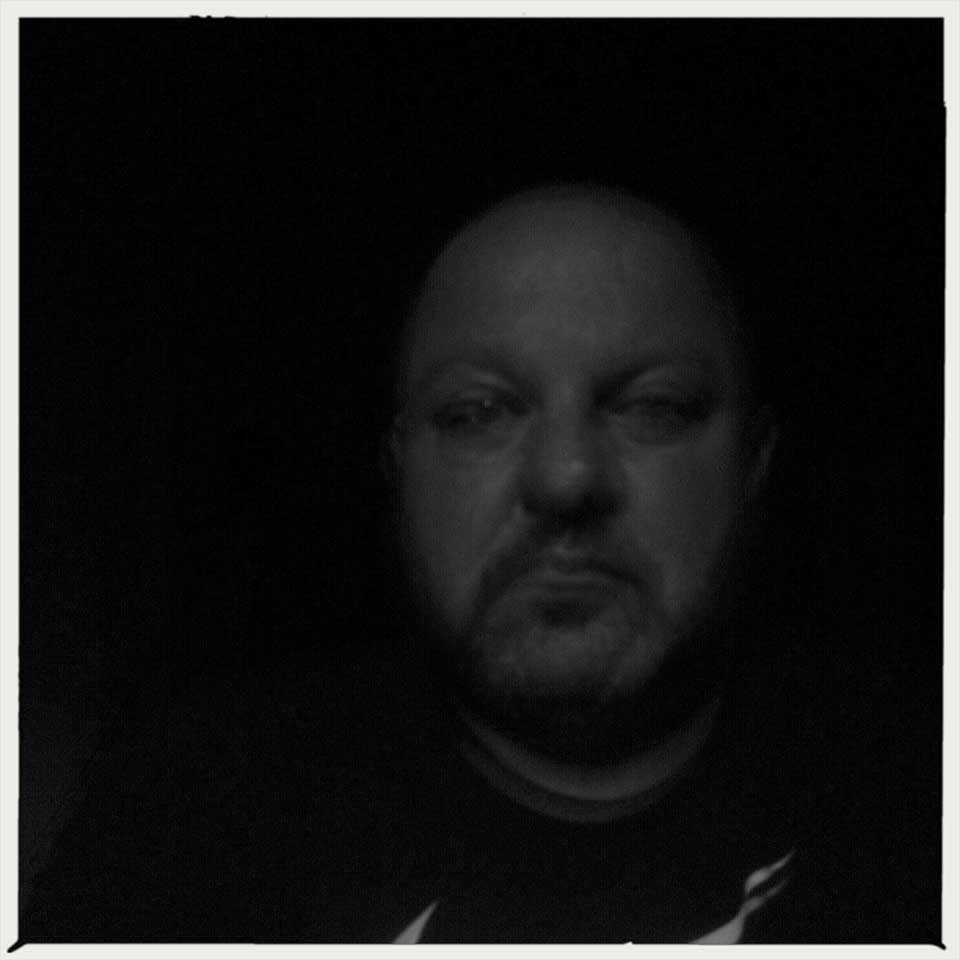 Name: André Feltes
Hometown: Porto Alegre, Brasil
Resides: Porto Alegre, Brasil
Profession: Photographer
Hobbies: Music, books, movies, hipstography
Hipstographer since: 2012
Year of Birth: 1966
Favorite Combo:  John S  +  AO BW 
Favorite Lens:  John S 
Favorite Film:  AO BW 
Favorite Flash: Rarely use
"This is a series of pictures I took in the center of Porto Alegre, a city located in the south of Brazil. They represent zones of passage, transit, flow, where only traces, shadows and small human details are revealed. Almost like another city, almost like another place; a private world created between light and shadow."
André Feltes
---

From Chris Hornbecker
To Deep Ghosh for his Combo #446
Concerning his series: "Nothing beats flipping through an old box of your grandparents' photos... most of them with the most primitive of cameras: a brownie box camera or a simple twin lens reflex. We are now all using the box cameras of our time. We each have the same device with limited controls yet, we have the possibility to transform an image into something magical. These photos by Deep Ghosh have that classic timeless feel of a different era; the subtle tones, with a little faded warmth, feel like prints that have been moved from house to house, being shuffled and scratched along the way as they are handed down through the generations."
Chris Hornbecker
Combo #446 by Deep Ghosh
Exposure: -0.2 • Clarity: 25 • Definition: 32 • Highlights: -36 • Texture: 60 • vignette: 50
(The combo can be downloaded on

this page

)
"This series is a collection of moments from my trips around the suburbs of Kolkata, and in some parts of rural Bengal, where I travel often for concerts. I wanted to create a raw monochrome palette, that is reminiscent of interior Bengal - once outside the city, the world looks, smells and feels different. The monochrome allowed me to concentrate on the nature of the terrain and its people, without getting distracted by the overpowering sense of colour we were immersed in. This series is a tribute to the passion of black and white narrative."
Deep Ghosh
Next page:
This post is also available in: French