The Hipstography Awards 2015 – The Ceremony
By
Eric
on February 9, 2016
 
From Hipstamatic
to Monica Reksiedler for her Combo #323
Concerning her portfolio: "Monica Reksiedler's combo feels like meditation. The desaturated images have a beautiful soft pink touch that brings out highlights of each image."
Hipstamatic
Combo #323 by Monica Reksiedler
Flash: off
"I always had a hard time photographing with Lucas AB2, because I felt like my photos would always look overexposed. But when I paired it with Blanko C16, I fell in love with the wonderful creamy vintage pink and brown [almost] monotone, with just the right balance of glow and definition. This combo has been a favorite ever since, especially with flowers and landscapes on a rainy day."
Monica Reksiedler
---

From Hipstamatic
to Patricia Truchsess for her Combo #401
Concerning her combo: "The beauty of this combo by Patricia Truchess is in the grays. The amount of texture is just absolutely beautiful."
Hipstamatic
Combo #401 by Patricia Truchsess
Using: Oggl
"To capture these perfect silhouettes, I chose this combo because BlacKeys 44 has a nice warm touch and Bruno adds contrast to the monochrome motives."
Patricia Truchsess
---

From Hipstamatic

From Samuel Gasc
to Beatriz Sene for her Combo #328
Concerning her combo: "The controlled chaos of this collection highlights the patterns that surround us on a daily basis. They're almost like modern day photographic Rorschac's. "
Hipstamatic
"The global community of Hipstamatic enthusiasts is full of unique voices producing compelling photographs. However, Beatrize Seene occupies a special place in the community with her defining multi-exposure work which has been emulated by many, as it sets the bar for what can be achieved with the medium."
Samuel Gasc
Combo #328 by Beatriz Sene
Lens:  G2 
Flash: off
"This series is about the possibilities of everyday life. As my daily routine is basically always the same, I noticed that the images of my everyday life started to fall into a visual pattern too. However, boredom sometimes throws us into an awful level of consciousness and since it is not about the situation, but about the emotion, I tried to give a different look and aesthetic to my usual space. I believe that mobile photography allows us to constantly register our surroundings, mainly because it's easy to shoot at any time and the apps, like Hipstamatic, bring a new dimension to the ideas of Flusser: according to whom the photographer is much more than merely a camera operator; he is an artist who uses it as an instrument to highlight his or her subjective view of the world."
Beatriz Sene
---

From Mario Estrada to Polina Sarri
for her portfolio "Urban People"
Concerning her portfolio: "There is a beautiful juxtaposition between the natural silhouettes of the faces and the lines of the buildings. Mastering the multiple exposure technique is a challenge in itself, so it's great to see a whole series with a common story."
Mario Estrada
"Urban People" by Polina Sarri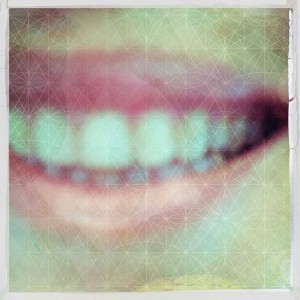 Name: Polina Sarri
Hometown: Volos, Greece
Resides: Athens, Greece
Profession: Architect, Textile Designer, Editorial Director,...
Hobbies: Hipstography, Design, Swimming
Hipstographer since: 2011
Year of Birth: 1957
Favorite Combo:  Florence  +  Estrada 
Favorite Lens:  Lowy 
Favorite Film:  Robusta 
Favorite Flash: None
"As an architect, I am very sensitive to the deterioration of old buildings which have a strong identity and are part of a regional architectural heritage. In the center of Athens, where I live, this phenomenon is commonplace. I am surrounded by buildings, private as well as public, that are abandoned and left to deteriorate. In this portfolio, I tried to portray 8 young creative people - architects, graphic designers, industrial designers - who understand this problem and are part of a wider urban cultural awareness scheme.
I used Hipstamatic's double exposure feature, with which I immediately fell in love. Using 'lonely structures' consisting of buildings and grids, I came up with these random, solitary portraits. I chose to shoot this series of 'Urban People' with Florence/Robusta, a combo that I found very appropriate, because I believe it adds to the sad, aged feeling of decadence. Hoping that the contrast of creative youth and pathetic maturity will give us all food for thought."
Polina Sarri
---

From Ryan Dorshorst
to Sheldon Serkin for his portfolio "24 Hour Project"
Concerning his portfolio: "I love the idea behind the project. The shots Sheldon was able to get are amazing in their own right and made even more so given the constraints of needing one shot per hour. Great character studies mixed with random little vignettes of authentic New York."
Ryan Dorshorst
"24 Hour Project" by Sheldon Serkin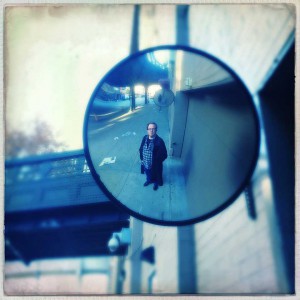 Name: Sheldon Serkin
Hometown: Lethbridge, Alberta, Canada
Resides: Brooklyn, New York
Profession: Adult Education
Hobbies: Mobile Photography
Hipstographer since: 2010
Year Of Birth: 1966
Favorite Combo:  Jane  +  Blackeys Extra Fine 
Favorite Lens:  Lowy 
Favorite Film:  Blackeys Extra Fine 
Favorite Flash: None
"On March 21st, I was one of over 2000 street photographers around the world participating in this year's 24 Hour Project who walked the streets shooting for 24 hours, posting a photo every hour on instagram. As described by its founders, Sam Smotherman and Renzo Grande, the project aims to document and share the human condition around the world in real time. This was the event's 4th edition; I've participated every year since its inception.
It's quite a challenge to get from midnight to midnight - physically, emotionally and creatively, there are ebbs and flows that you only have partial control over. I like to think that I've been getting better at anticipating low points both in terms of my energy, my iPhone's energy, and the energy of the city streets. Plotting out a route to take you through the day only goes so far. We've found that having a general plan and remaining open to improvisation and change is the best way to approach the task. Shooting with friends also provides safety, support and an extra layer of fun.
As in past years, this year I shot exclusively with Hipstamatic and Oggl as we made our way from the Lower East Side to Penn Station, Times Square, Central Park, the Museum of Modern Art, Bushwick and Soho, to name a few notable stops. Some of the photos in this portfolio are not ones I chose in the moment to post during the day – you can see more of my day on instagram in my stream, @shelserkin. Be sure also to check out @24hourproject and 24hourproject.org for more information about the event and to see a curated stream of photos from around the world. "
Sheldon Serkin
---

From Ryan Dorshorst
to Ilknur Can for her portfolio "The Language of the Street"
Concerning her portfolio: "The contrast and grit in many of these images is awesome and very evocative. I especially love the quasi-double exposure of the woman and the tree, and the man with umbrella and camera flash."
Ryan Dorshorst

From Allan Bedford
to Ilknur Can for her portfolio "Cuba between Past and Future"
"To my eye, this series stands out both because of the beautiful bright colors and natural lighting, as well as the intimate 'everyday' portraits contained within the series. It feels like a casual walk through those neighborhoods and gives the impression the photographer connected with her subjects."
Allan Bedford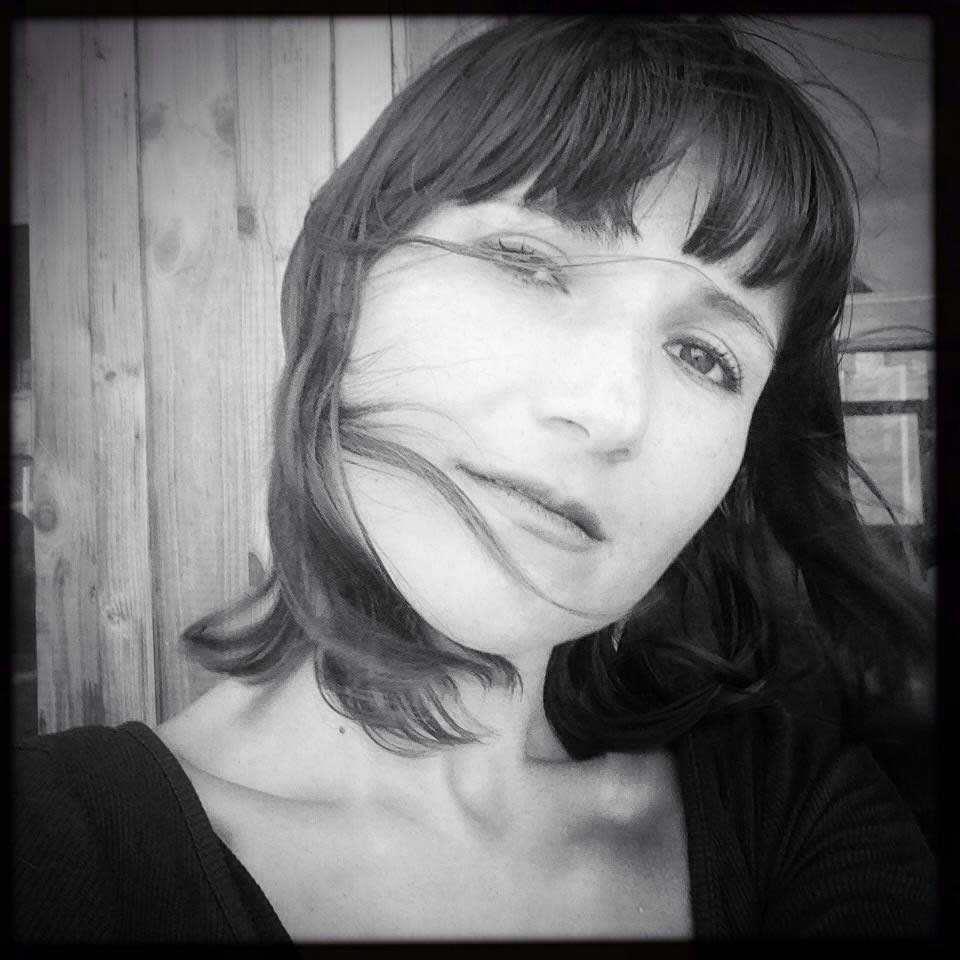 Name: Ilknur Can
Hometown: Bilecik, Turkey
Resides: Istanbul, Turkey
Profession: Photographer
Hobbies: Mobile photography, travel
Hipstographer since: 2013
Year of Birth: 1978
Favorite Combo:  John S  +  AO DLX 
Favorite Lens:  Lowy 
Favorite Film:  AO DLX 
Favorite Flash: None
"The Language of the Street" by Ilknur Can
"I am an Istanbul-based street-photographer and I'm currently working on a number of different projects. I love street photography because it allows you to capture people dreams faster than they can themselves! I use Hipstamatic and Oggl for my mobile photographs and, in my opinion, black-and-white lends itself best to street photography."
Ilknur Can
"Cuba between Past and Future" by Ilknur Can
"I recently went to Cuba, a place I have been wanting to see for a long time. For 20 days I went around gathering my impressions with Oggl. I have to say that my favourite combo is John's+ AO DLX,  but I also used the Lowy/Otto combo, because I really wanted to capture the Cuba's fantastic colour schemes."
Ilknur Can
---

From Aravind Kaimal to Brett Evan Gross
for his Combo #342
Concerning his combo: "I am a big fan of the Eric lens, especially after seeing how people use it. These snaps are simple: everyday life in Osaka. Bret has captured the energy and light of this Japanese city with ease."
Aravind Kaimal
Combo #342 by Brett Evan Gross
Flash: off
"The Eric/Blanko combo delivers brash splashes of color and bright contrast. One can say the same about the city of Osaka, Japan. The jumble of colors and aesthetic contradictions make it endlessly visually fascinating. I tried to capture the absurdity of the human condition while seeking out the beauty and jubilation as well. I think this combo is perfect for urban and suburban Japan.
Brett Evan Gross
Next page:
This post is also available in: French