The Hipstography Awards 2015 – The Ceremony
By
Eric
on February 9, 2016

From Graeme Roy to Valery Hache
for his portfolio "Je Suis Paris".
Concerning his portfolio: "Hache's "Je Suis Paris" offers an intimate and behind-the-scenes look at the aftermath of the terrible shootings in Paris. They are in the best tradition of old-school photo storytelling, but with a great artistic interpretive flair. I thought this series was a real run-away for me, each photo connects so well to the others. Fantastic work."
Graeme Roy
"Je Suis Paris" by Valery Hache
Name: Valéry Hache
Hometown: Rennes
Resides: Nice
Profession: Photojournalist at AFP
Hobbies: Photography exhibitions, the sea, photography books and films
Hipstographer since: 2013
Year of Birth: 1962
Favorite Combo:  John S  +  BlacKeys SuperGrain 
Favorite Lens:  John S 
Favorite Film:  BlacKeys SuperGrain 
Favorite Flash: None
"My wife and I were in Paris, for the Paris Photo salon. It was Friday night and we were having dinner with a few journalist friends, from AFP and RFI. About 21h30, we were warned that there was gunfire – no further details were offered – and we left the restaurant within the next 5 minutes. On our way back to the hotel, we came across dozens of fire engines, with their sirens wailing, but we were still not aware of the gravity of the situation. When we got back to the hotel, I switched on the TV and the gunfire had changed to attacks… The next morning, my photojournalist's instinct drove me outdoors; I needed to see the various sites. I arrived early, so many of the victims' personal effects were still lying there, strewn about on the blood soaked sidewalks. The people at the scene looked worn-out and there was an eerie silence. Here and there, you could see that people were starting to bring flowers and light candles. I took pictures alongside my fellow journalists who had been working all night. The Bataclan site was completely closed off, so I wandered along the perimeters. Around noon, I came across this scene of a bike pulling a piano along. I managed to quickly take 3 pictures before leaving these emotionally draining places. I posted this picture on social media and it immediately got 40.000 likes on Facebook, and 5000 tweets on my Twitter account. I'd like to leave the un-cropped original here: the pianist was about to play "Imagine" by John Lennon, in front of the Bataclan. After that horrible day, I went to several "symbolic" sites, like the Eiffel Tower, in order to create some distance from this horrific tragedy, but mainly, to defy fear."
Valery Hache
---

From Graeme Roy to Matthew Wylie
for his portfolio "Havana by Car".
Concerning his portfolio: "Matthew's series on Cuba showed me a side of the country that I had not seen before, a different view of the streets and people through new and different eyes. By using black and white, and not dwelling on the cliché photos we know so well, he really gave a much more nuanced and artistic glimpse into the island nation. The photos are a joy to see."
Graeme Roy
"Havana by Car" by Matthew Wylie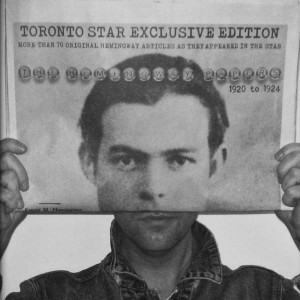 Name: Matthew Wylie
Hometown: Texas, United States
Resides: Toronto, Canada
Profession: Professor of English and Philosophy / Writer
Hobbies: Writing, Photography, Rare Books
Hipstographer since: 2011
Year of Birth: 1978
Favorite Combo:  John S  +  AO DLX 
Favorite Lens:  Lowy 
Favorite Film:  AO DLX 
Favorite Flash:  Standard 
"Como siento nostalgia por un mundo que nunca conocí?" - Ernesto Guevara
Most photos shot in Havana, Cuba.
Matthew Wylie
Next page:
This post is also available in: French