The Hipstography Awards 2015 – The Ceremony
By
Eric
on February 9, 2016

Part 2: The Portfolios of the Year
A portfolio is, in fact, akin to a storybook: sometimes moving, at other times mysterious, often funny and occasionally even disquieting. It often arises from pure creativity, a desire to record facts or, simply, to document our everyday reality.
Some of the portfolios published on Hipstography during 2015 truly enthralled the Jury. Here are the five series, in five categories, that made it to the top of the podium.

'The Zadists' by Frédéric Scheiber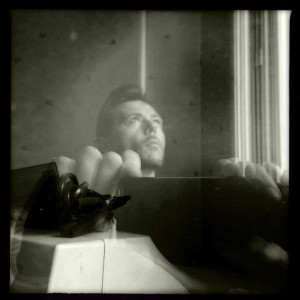 Name: Frédéric Scheiber
Hometown: Toulouse, France
Resides: Toulouse, France
Profession: Photo Journalist
Hobbies: Snowboard, surf, jazz
Hipstographer since: 2011
Year of Birth: 1972
Favorite Combo:  Jane  +  BlacKeys SuperGrain 
Favorite Lens:  Jane 
Favorite Film:  BlacKeys SuperGrain 
Favorite Flash: None
"A dam project on an area of wetlands in the forest of Sivens, in the French department of Tarn, has given rise to fierce opposition and many opponents have started to occupy the site. The creation of the ZAD (Zone A Defendre – loosely translatable as "Zone to be Defended") was thrown into the spotlights, after a grenade killed Remi Fraisse, a 21-year old botanical student, during scuffles with the local gendarmerie on the night of October 26th, 2014. Eco warriors, clowns, climbers, builders and combatants, those termed "Green Jihadists", have been coming and going for months to encumber the proposed work and all of them proudly call themselves "Zadists", revolutionaries of a completely new genre."
Frédéric Scheiber
"This series is taken from a rather extensive reportage that lasted 6 months, during which Marine Vlahovic (radio correspondent) and I became the eyes and ears of the Zad of Sivens. We put together a slideshow about the history of ZAD, which you can view here:"
Next page:
This post is also available in: French