The Hipstography Awards 2013 – The Ceremony
By
Eric
on February 9, 2014
Welcome to the 2013 Hipstography Awards!
On December 29th, 2012, Hipstography celebrated its first anniversary! This last year has been both outstanding and oh so exciting: we published over 120 portfolios, 199 combos, 365 photos of the day and dozens of interviews, news and reports. A total of 5,300 photos, shot all over the world, by hundreds of users, whose one common denominator is nothing but a simple photo app - an application, however, that has radically changed millions of people's perception of what photography actually is.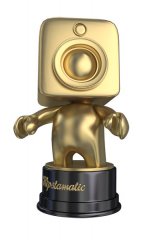 These awards are not a competition, with nominees, winners and losers. Of course, there are "first prizes" and yes, there will be some disappointments, however, these awards are essentially about honouring Hipstamatic / Oggl and the creative team that managed to connect millions of users with its innovative vision of photography.
The awards are also the perfect opportunity to look back at some of the most beautiful, creative and original series of photos published on Hipstography over the past year. As it was clearly impossible to submit the totality of the site's content, an initial selection was left to the expertise of the members of the jury. In the end, you, the public, were able to vote for 200 nominees across 19 categories.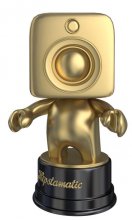 All of you participated in vast numbers, with several categories attracting well over 1,000 votes! In some cases, a few nominees stood out clearly from the competition, but in others, the battle for first place was very close indeed! It sometimes boiled down to just a few votes!
Thank you all so much for taking part! Your votes have been counted and added to those of the jury and we will, today, be announcing 19 Awards: 3 Awards for the Combos, 3 more for the Portfolios and an additional 13 will be handed out for 13 photos across 13 different categories.
Before starting the ceremony, I would like to take this opportunity to thank the members of the jury for their involvement in these Awards:
They are globally recognized photographers who have proudly
associated their names with Hipstamatic lenses:
Ben Lowy
Ben Watts
Chris Hornbecker
Chiun-Kai Shih
David Loftus
They are Hipstamatic-users, pioneers in the field of mobile photography,
and all do a fantastic job of inspiring users with their knowledge:
Daniel Berman
Marty Yawnick
Richard Koci Hernandez
They are journalists or specialists in all matters Hipstamatic:
Patrick Baz
Stéphane Arnaud
Severine Bourlet
Simone Muresu
Tom Choinski
Samuel Gasc
They are, in fact, Hipstamatic:
Lucas Buick
Ryan Dorshorst
Aravind Kaimal
Mario Estrada
Allan Bedford
So, the time has come to announce the winners. Today's ceremony is divided into three main parts - well, maybe more than that actually, we can't exclude the possibility of a few unannounced surprises along the way…
Before we start the party, so to speak, I want to also thank all of the photographers who allowed their photography to be published on Hipstography; without you, this site would not be what it is today. Thank you, from the bottom of my heart, for this wonderful joint effort.
Eric Rozen
Without any further ado, let's start the Awards with
This post is also available in: French