The Hipstography Awards 2013 – The Ceremony
By
Eric
on February 9, 2014

From Ben Watts to Idan Hemo
For his portfolio "Cuba, An Unpolished Diamond"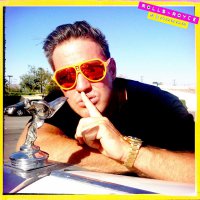 Ben Watts moved from his native London to Australia in 1983, where he studied photography at the Sydney College of Arts. When he visited New York in 1990, he quickly discovered the urban hip-hop street scene. He's been living there since 1995, shooting photos for clients such as Vogue, Nike, Polo Ralph Lauren, Miller Lite, Gap, Apple, Kodak, Sony Music and Tommyboy Records. In 2011, Ben's friend Mazdack Rassi, founder of Milk Studios, arranged a meeting between Ben and Hipstamatic. The Watts lens and the Big Up film with the Bondi HipstaPak came out in May of that year.
Concerning Idan Heno's portfolio: "Fantastic Cuban portrait! I really like the use of the color with Black and White. Lovely tones and a good sense of composition. These pictures have great personality and seem to be taken by someone that is interesting and interested, quite possibly someone who has a good future in shooting travel portfolios. Nice work!!"
'Cuba, an unpolished diamond' by Idan Hemo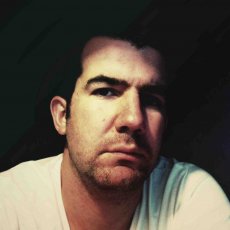 Name: Idan Hemo
Hometown: Beer-Sheva, Israel
Resides: Tilburg, The Netherlands
Profession: Photography student
Hobbies: Photography, explore new music, hanging out
Year of birth: 1985
Hipstographer since: 2010
Favorite Combo:  Libatique 73  +  Ina's 1982 
Favorite Lens:  Madalena 
Favorite Film:  Dylan 
Favorite Flash: None
"Travelling through Cuba was like stepping back in time... My wife and I travelled all over the Eastern part from Havana to Cienfuegos, Trinidad, Santa Clara, Cayo Santa Maria, and then all the way to Santiago de Cuba via Camaguey. We stayed mainly among the locals at their 'Casa Particulares', which are rooms or apartments you rent at a private family house. This way we could learn more about Cuba's history and future through the eyes of the local people.
Photographing with Hipstamatic, I was able to create perfect images that show the authentic island feeling. The people are very welcoming and it was pretty easy to photograph them. Most people wanted to pose and be in the picture. Others saw it as another way of gaining income... I, however, tried to make pictures that show real life and the warm Cuban atmosphere."
Idan Hemo
This post is also available in: French