The Hipstography Awards 2013 – The Ceremony
By
Eric
on February 9, 2014

From Chiun-Kai Shih to Cindy Buske
For her portfolio "West Coast Road Trip"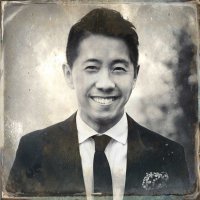 Prolific and talented lensman, editor and creative director, Chiun-Kai Shih, AKA "Chunky" as he's more affectionately and widely known in the industry, works with some of the most celebrated personalities and brands in fashion, media, and entertainment today. Chunky was discovered in 1988 by the publisher of Conde Nast China, the company responsible for producing GQ and VOGUE's Taiwan editions, and has since worked with too many people to even begin mentioning here.
Transcending traditional photography mediums, Chunky has collaborated with digital photography company Hipstamatic to create The Chunky Lens, and The Americana Lens for the Hipstamatic iPhone app. Recently, he's been named Creative Director to Hipstamatic's leading digital magazine Snap.
Concerning Cindy Buske's portfolio: "I love where she is standing with all these photographs, even the theme is more about nature, but somehow I think she took the viewer further then what the eyes can see, it's actually very emotional, and warm, I love the combinations she chose and the framing is simply beautiful, I can look at these images for a long time and just process many thoughts in my head - Good thoughts! I think Chunky Award should go to Cindy, she rocks!"
'West Coast Road Trip' by Cindy Buske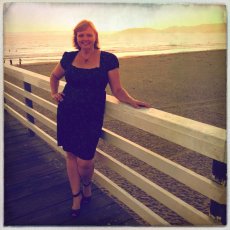 Name: Cindy Buske
Hometown: Seattle
Resides: Lake Stevens, Washington
Profession: Nurse
Hobbies: Photography, Travel, Running
Hipstographer since: 2011
Year of Birth: 1969
Combo préféré:  John S  +  C-Type Plate 
Objectif préféré:  Libatique 73 
Film préféré:  BlacKeys SuperGrain 
Flash préféré: aucun
"This summer my daughter and I traveled down the West Coast from Northern Oregon to Southern California. Driving slowly along scenic Highways 101 and 1, I captured Hipsta images at every stop. An incredible two week adventure, we stayed everywhere from a posh hotel in San Francisco, to a rather primitive campsite along the ocean in Caspar. We visited so many beautiful places, it was difficult to choose just a handful of photos to represent our trip. Northern California in particular stood out for me as a visual wonder - many of the images included in this portfolio are from Highway 1 where it begins in Northern California, down to Big Sur, just south of San Francisco."
Cindy Buske
This post is also available in: French