The Hipstography Awards 2013 – The Ceremony
By
Eric
on February 9, 2014

From Hipstamatic to Jade Deakin
for her portfolio "A convoluted city"
Concerning Jade Deakin's portfolio: "She uses an incredible understanding of multiple exposure to create images that invoke a sense of anxiety. They're a bit overwhelming much like Hong Kong can be to an outsider. You can almost hear the millions of voices that make up one part of this urban symphony."
'A convoluted city' by Jade Deakin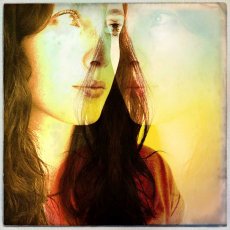 Name: Jade Deakin
Hometown: Birmingham, UK
Resides: Hong Kong
Profession: Teacher
Hobbies: Photography, painting, kung fu
Hipstographer since: 2013
Year of Birth: 1987
Favorite Combo:  Tejas  +  Sugar 
Favorite Lens:  Tejas 
Favorite Film:  Sugar 
Favorite Flash:  Jolly Rainbo 2X 
"These images are from a continuous project I've been doing about living in Hong Kong. It can be a hectic place sometimes; you never really see people just going for a stroll, everyone always seems to be rushing everywhere all the time.
I love Hipstamatic's multiple exposure tool and I used it for these images to try to capture the movements and motion of the crowds. It's been good experimenting and seeing under what conditions the multiple exposure setting works best. Anymore than 3-4 exposures and the image is very blown-out, although obviously with lower lighting you can achieve a better result with more exposures. I found that by adding Jolly Rainbo 2x flash the results are a little brighter and clearer, and after experimenting with a couple of coloured films and lenses, I settled on mainly using Tejas with Ina's 1935 which gives you quite bold colours when combined with the Jolly Rainbow flash. I also really like the ambiguity of the black and white images, where the focus is more on the forms in the image."
Jade Deakin
This post is also available in: French