The Hipstography Awards 2013 – The Ceremony
By
Eric
on February 9, 2014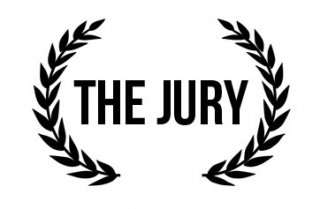 (Part 1)
Benjamin Lowy
Benjamin Lowy began his career covering the Iraq War in 2003. Since then he has covered major stories worldwide. Lowy has received awards from World Press Photo, POYi, PDN, Communication Arts, American Photography, and the Society for Publication Design. His work from Iraq, Darfur, and Afghanistan have been collected into several gallery and museum shows, and shown at the Tate Modern, SF MOMA, Houston Center for Photography, Invalides, and Arles. His work from Darfur appeared in the SAVE DARFUR media campaign. In 2011 Lowy's Iraq | Perspectives work was selected by William Eggleston to win the Duke University Center for Documentary Studies/Honickman First Book Prize in Photography. In 2012, Lowy was awarded the Magnum Foundation Emergency fund to continue his work in Libya. In the same year, he received the International Center of Photography (ICP) Infinity Award for Photojournalism.
Patrick Baz
Patrick Baz is a photographer for the French Press Agency (Agence France-Presse) and has covered some of the world's major conflicts: the first Intifada, for example, the first Gulf War and also the Somali and Iraq wars, to cite just a few. He is the Middle East and North Africa (MENA) Photo Manager for AFP. He was a jury member for several international photo awards, including the World Press Photo.
Stéphane Arnaud
Stéphane Arnaud is a journalist and is currently Deputy Photo Editor in Chief at Agence France-Presse (AFP). He has been interested in Mobile Photography since its beginning, for the new opportunities it offers, both for shooting and sharing.
Simone Muresu
Simone Muresu is one of the originators of Hipstamatic Sardinia, one of the most active Facebook pages, counting well over 1400 members. Simone created the group along with Maria Columbu and Roberto Murgia. They organize a weekly contest: a combo is selected and the pictures that gets the most "likes" over the course of that week wins the contest. Simone specializes in combos and his choices manage to inspire the entire community.
Tom Choinski
Tom Choinski lives in Boston, Massachsuetts and his day job is that of a database programmer. He is the founder and editor of the Facebook site Hipstamatic New England. He is also the chief comedy writer for the Boston Gay Men's Chorus.
Allan Bedford
If you've ever written in for help with Hipstamatic Classic or Oggl, you're probably already familiar with Allan. He provides customer support for Hipstamatic. When he's not busy with that role, he's most likely to be found trying to be a better foodie, comparing local craft beers, writing and/or taking photographs or quite possibly just hanging on the couch watching Doctor Who on DVD.
Severine Bourlet
Severine Bourlet lives in Paris and is currently involved in a serious love affair with mobile photography, Hipstamatic and Instagram. She created Tribegram, the first social network dedicated to mobile photography and the first French mobile photography festival and awards. Tribegram is also a blog dedicated to emerging French mobile photographers. She has spent more than twelve years living in the US where she worked as an executive producer in documentary filmmaking.
The next category is:
This post is also available in: French