The Hipstography Awards 2013 – The Ceremony
By
Eric
on February 9, 2014
Several members of the jury really became infatuated with certain combos and portfolios. The idea of the "Special Awards" came about after reading some of the commentaries the jury members made about those series. A few of these heart-stoppers are being rewarded with a "Special Award" and here they are...

From Snap Magazine to Beatriz Sene
for her portfolio "Imagery into abstraction"
Designated as the number one photography and art magazine in the App Store, in more than 25 countries, Snap Magazine consistently excites us with its themed monthly editions. The magazine has a following of over 400.000 readers and has decided to dedicate a "Snap Magazine Award" and 5 "Honorable Mentions" to 6 of the nominees.
Concerning Beatriz Sene's portfolio: "We want to give a "Snap Magazine Award" to Beatriz in Creative Portfolio for her incredible understanding of composition, intentional contrast and the sophisticated use of the Dali lens. She has created a very loud portfolio that stands out for its simple yet bold message."
"Imagery into abstraction" by Beatriz Sene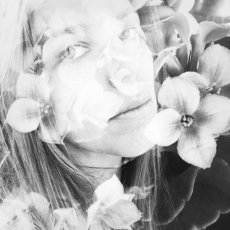 Name: Beatriz Sene
Hometown: Curitiba, Brazil
Resides: Curitiba, Brazil
Profession: Translator
Hobbies: Photography, Travel
Hipstographer since: 2012
Year of Birth: 1979
Favorite Combo:  Florence  +  Blackeys Extra Fine 
Favorite Lens:  John S 
Favorite Film:  Blackeys Extra Fine 
Favorite Flash:  RedEye Gel 
"Photography is a means of expression for me. The way I look at images completely changed a couple of years ago, when I saw the work of a Brazilian photographer named Geraldo de Barros, for the first time. He was heavily influenced by Gestalt theory which investigates our perception of incomplete forms in reference to the whole. I have tried a new visual language ever since. My photographic experiments with multiple exposures have been greatly influenced by Barros and Charles Swedlung.
The Florence lens reminds me of G2 because of the strong contrast, and with the BlacKeys Extra Fine film the photo is sharper. This combo is accurate and it preserves the detail that usually disappears with the multiple exposure setting. The result is clear and balanced with no edge. For me, the combination of aesthetics and technology is the way to abstraction."
Beatriz Sene

From Snap Magazine
Combo #196 (Mark T Simmons)
Flash: off
"Boston's North End and the town of Santa Fiora in the Tuscany region of Italy, have both captured my heart this year. Both these places have a special feel about them, where the light seems to bounce off every building and block shadows engulf the streets as the day goes by. When light and shadow are found like this, the minimalistic approach to photography can sometimes be the most powerful.
When shooting this kind of architecture, I prefer to use the Jane lens paired with the BlacKeys SuperGrain film, rather than the John S. I find this combination allows me to capture the light the way I see it, provides greater detail in the shadows and gives rich textures and tones throughout the whole image."
Mark T Simmons
Combo #194 (Denis Balibouse)
Flash: off
"I discovered the surf spot of Peniche (Portugal), a few years ago, thanks to my Australian wife who missed the atmosphere of surfing and the ocean. We have been there a few times now, and even though the combination of sand and sea water has never sat well with me, I decided to concentrate on using my iPhone to capture the atmosphere of the surf culture while trying to keep up with our 2 years old son. I really like the atmosphere of this particular spot in Baleal. It's a tiny peninsula, a couple of kilometers outside of the port of Peniche. I took a real liking to the contrast that the combo John S lens + Claunch 72 Monochrome film creates."
Denis Balibouse
Combo #93 (Elena Bouvier)
Flash: off
"I had just missed one train home and was confronted with how to spend an hour, cruise social media or be productive? As I am growing increasingly aware of how much time is wasted 'Getting There': to work, to play, to home and to the illusive Next Level, I chose to make creative use of the time. These images were made in a single hour and reflect my visual interest in travel and movement as well as my philosophical desire to be present, to live in the here and now. Salvador 84 is always an exercise in chance, patience and the judicious use of delete. It is also a great lens to transform the ordinary. Combine this with the D-Type Plate and the opportunity to transcend the expected is pushed even further."
Elena Bouvier
Combo #75 (Inkuschka Ma Ria)
"I love my macro because I live in a town with no big hills, no sea or fantastic buildings... not to forget sunsets. So I have to look for other beautiful things... Small things. I love macro photography, because it's fantastic and surprising to come so near to 'objects' which seem to be 'trivial'... To discover the beauty of them."
Inkuschka Ma Ria
'My mythic Sydney of light and shadow' by Albion Harrison-Naish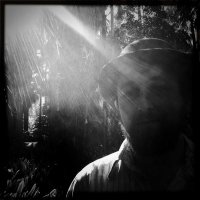 Name: Albion Harrison-Naish
Hometown: Sydney, Australia
Resides: Sydney, Australia
Profession: A bit of this, a bit of that. Mostly broadcast journalism
Hobbies: Not much time for hobbies nowadays, excepting photography, which I find increasingly compulsive!
Hipstographer since: 2012
Year of Birth: 1977
Favorite combo:  John S  +  BlacKeys SuperGrain 
Favorite Lens:  John S 
Favorite Film:  BlacKeys SuperGrain 
Favorite Flash:  Jolly Rainbo 2X 
"I used to skip school to go wandering the city, lingering in bookshops or exploring strange arcades. Sydney used to be full of old, dusty second hand bookshops that had been there generations. Getting lost amongst its twist and turns, its parks and buildings. Sydney today is a much busier and denser place. But there are still plenty of nooks, strange angles and hidden spaces to enjoy exploring, whilst the ever changing light always brings a new scene to a familiar place.
I have long admired the early mid 20th Century work of photographers like Max Dupain and David Moore. The way they used the harsh Australian sun, turning it into something romantic and reassuring, even if stark and sometimes haunting. Couple this with many years of studying history and my fascination with old photographs generally, I find the hipstamatic a perfect tool to capture the Sydney I imagine. A city fully alive within its own time, but where earlier moments creep in, announced, unannounced or just on the sly, over to the side and behind that shaft of light. Light to me is a transforming influence. It illuminates, it obfuscates, it shifts reality and it allows one to move between the dimensions of fiction and reality, from myth and imagination to those people on the street, the situations playing themselves out in front of us.
I enjoy that sense of connectedness to the past of the city as I wander through it taking my photos and playing with the light. I hope you enjoy my Sydney town of light and shadow."
Albion Harrison-Naish
'My Office' by Jose Michael Rodriguez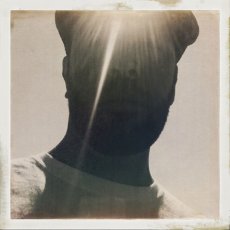 Name: Jose Michael Rodriguez
Hometown: Boston MA
Resides: Weymouth, MA
Profession: HVAC technician
Hobbies: photography
Hipstographer since: 2011
Year of Birth: 1973
Favorite Combo:  G2 (ex-GSQUAD)  +  Ina's 1982 
Favorite Lens:  Kaimal Mark II 
Favorite Film:  Ina's 1982 
Favorite Flash:  Jolly Rainbo 2X 
"I love my city. Boston isn't a particularly large city but it's cozy, full of treasures, beauty and grit. I see her from high and low, from near and far, and I appreciate her beauty as often as I can. Whether its architecture, it's seasons, it's citizens, it's quirks or what ever you can think of, the town sinks its hooks into you. I've thought about leaving her a few times in my life but really, there's no escape, skuzz."
Jose Michael Rodriguez
This post is also available in: French